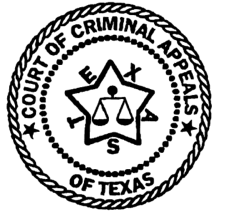 IN THE COURT OF CRIMINAL APPEALS
OF TEXAS
---
NO. 74,585
---
EX PARTE ROBERT HINOJOS, Applicant
---
ON APPLICATION FOR A WRIT OF HABEAS CORPUS
FROM EL PASO COUNTY
---
Per Curiam.
O P I N I O N
This is a post-conviction application for a writ of habeas corpus filed pursuant to Article 11.07, V.A.C.C.P. Applicant was convicted of three counts of aggravated robbery and punishment was assessed at nine years imprisonment. These convictions were affirmed, Hinojos v. State, No. 08-89-027-CR (Tex.App. - El Paso, delivered December 27, 1989, no pet.).
Applicant contends that he has not received credit for all the time he was confined in these causes. The trial court has entered findings, supported by the record, that Applicant was confined for a total of 1261 days before his community supervision was revoked, but received credit for only 274 days. Applicant is entitled to relief.
Relief is granted. The judgments in cause number 53922 in the 210th Judicial District Court of El Paso County are reformed to reflect presentence jail credit for 1261 days, and the Texas Department of Criminal Justice, institutional division, shall grant Applicant credit for an additional 987 days on his sentences in this cause.
Copies of this opinion shall be sent to the Texas Department of Criminal Justice, institutional and pardons and paroles divisions.
DELIVERED: March 5, 2003
DO NOT PUBLISH