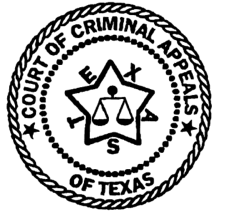 IN THE COURT OF CRIMINAL APPEALS
OF TEXAS
---
NO. 74,588
---
EX PARTE BOBBY RAY O'DELL, Applicant
---
ON APPLICATION FOR A WRIT OF HABEAS CORPUS
FROM RANDALL COUNTY
---
Per Curiam.
O
P I N I O N
This is an application for a writ of habeas corpus which was transmitted to this Court pursuant to Article 11.07, § 3, et seq., V.A.C.C.P. Applicant was convicted of the offense of burglary of a habitation and the punishment was assessed at confinement for four years. No direct appeal was taken from this conviction.
In the current application it is alleged that Applicant was not afforded the protections of due process when he was considered for mandatory supervision release. This court has held that to comply with due process in making the mandatory release decision, the Board must provide an inmate with timely notice that he will be considered for mandatory supervision release prior to that review taking place. Ex parte Geiken, 28 S.W.3d 553, 560 (Tex. Crim. App. 2000). This court reasoned that this would provide eligible inmates with the warning that is necessary to allow them to submit any information they feel relevant to the Board decision. Id. In the instant case, the record reflects that the notice of consideration for mandatory supervision release was inadequate to alert the Applicant as to when his review would actually take place, thus depriving the Applicant of the "ability to tender or have tendered to the Board on [his] behalf information in support of his release." Id. Consequently, the Applicant was deprived of the due process protections to which he is entitled. Id.
Accordingly, relief is granted in a limited manner. The Texas Board of Pardons and Paroles shall review Applicant for release to mandatory supervision after providing him with adequate timely notice of the date upon which that review is to take place so that he can provide any information that he might wish to provide prior to the actual date of consideration.
Do Not Publish
Delivered: March 12, 2003