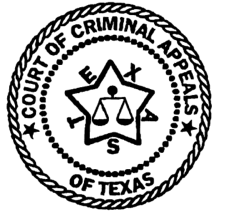 IN THE COURT OF CRIMINAL APPEALS
OF TEXAS
---
NO. 74,589
---
EX PARTE MIGUEL ALEXANDER GONZALEZ, Applicant
---
ON APPLICATION FOR A WRIT OF HABEAS CORPUS
FROM FORT BEND COUNTY
---
Per Curiam.
O P I N I O N
This is a post-conviction application for writ of habeas corpus filed pursuant to the provisions of Article 11.07, V.A.C.C.P. Applicant pleaded guilty to burglary of a habitation and was ultimately sentenced to four years in confinement. No appeal was taken from this conviction.
Applicant contends that he is not receiving credit on this sentence for time that he was being "held" pursuant to a motion to adjudicate. The trial court found that the Applicant is entitled to an additional 54 days of credit on his sentence. Applicant had a "hold" placed on him on October 10, 2001, until he was transferred to Fort Bend County jail on November 13, 2001, where he remained confined until his guilt was adjudicated on April 15, 2002. Applicant received only 134 days of credit, thus, he is not receiving credit for all of this time. The trial court finds that Applicant is entitled to relief. We agree.
Relief is granted. In cause number 30,228 from the 268th District Court of Fort Bend County, the Texas Department of Criminal Justice is ordered to credit Applicant an additional 54 days.
Copies of this opinion shall be sent to the Texas Department of Criminal Justice, Institutional Division, Paroles Division, and the Board of Pardons and Paroles.
DELIVERED: March 12, 2003
DO NOT PUBLISH