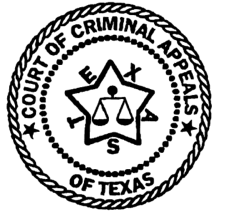 IN THE COURT OF CRIMINAL APPEALS
OF TEXAS
---
NOS. 74,597 & 74,598
---
EX PARTE ELPIDIO BARRIGA AVILEZ, Applicant
---
ON APPLICATION FOR A WRIT OF HABEAS CORPUS
FROM COLLIN COUNTY
---
Per Curiam.
O P I N I O N
These are post-conviction applications for a writ of habeas corpus filed pursuant to Article 11.07, V.A.C.C.P. Applicant was convicted of indecency with a child and aggravated sexual assault of a child. Punishment was assessed at, respectively, twenty years imprisonment and life imprisonment. These convictions were affirmed,

Avilez v. State

, Nos. 05-00-01774-CR and 05-00-01775-CR (Tex. App.Dallas, delivered February 20, 2002, no pet.).
Applicant contends that he was denied an opportunity to file pro se petitions for discretionary review because his appellate attorney did not timely advise him of the affirmance of his convictions on direct appeal, and of his right to pursue discretionary review on his own. The record reflects that Applicant was not informed, in a timely manner, of the appellate court's decisions in these causes.
In Ex parte Wilson, 956 S.W.2d 25 (Tex. Crim. App. 1997), we held that for counsel to render effective assistance on appeal, he, or she, must notify the client the case has been affirmed, and that the client can pursue discretionary review on his own.
Applicant is entitled to relief. The proper remedy in a case like this is to return Applicant to the point at which he can file a petition for discretionary review. He may then follow the proper procedures in order that a meaningful petition for discretionary review may be filed. For purposes of the Texas Rules of Appellate Procedure, all time limits shall be calculated as if the Court of Appeals' decision had been rendered on the day the mandate of this Court in this cause issues. We hold that should Applicant desire to seek discretionary review, he must take affirmative steps to see that his petition is filed in the Court of Appeals within thirty days after the mandate of this Court has issued.
Copies of this opinion shall be sent to the Texas Department of Criminal Justice, Institutional and Pardons and Paroles Divisions.
DELIVERED: March 26, 2003
DO NOT PUBLISH