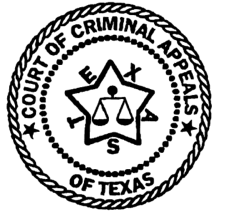 IN THE COURT OF CRIMINAL APPEALS
OF TEXAS
---
NO. 74, 616 & 74,617
---
EX PARTE FREDERICK STONE, Applicant
---
ON APPLICATION FOR A WRIT OF HABEAS CORPUS
FROM BOWIE COUNTY
---
Per Curiam.
O P I N I O N
These are post-conviction applications for writ of habeas corpus filed pursuant to Article 11.07, V.A.C.C.P. Applicant was convicted of two counts of assault on a public servant and punishment was assessed at ten years imprisonment, consecutive to a previous conviction. No appeals were taken from these convictions.
Applicant contends that his counsel was ineffective in failing to advise him that the enhancement of the punishment range in these causes was invalid because the appeal from the conviction used to enhance was still pending when these offenses were committed. The trial court has entered findings that the appeal of the enhancing conviction was pending when these offenses were committed, and counsel for Applicant has no recollection of inquiring into the status of the prior conviction. Applicant is entitled to relief.
Relief is granted. The judgments in cause numbers 96F344-102 and 96F429-102 in the 102nd Judicial District Court of Bowie County are set aside, and Applicant is remanded to answer the charges against him.
Copies of this opinion shall be sent to the Texas Department of Criminal Justice, institutional and pardons and paroles divisions.
DELIVERED: April 9, 2003
DO NOT PUBLISH