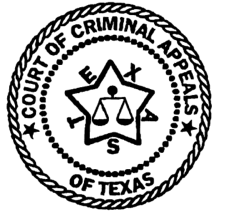 IN THE COURT OF CRIMINAL APPEALS
OF TEXAS
---
NOS. 74,628 - 74,629
---
EX PARTE JAMES EVERETT DICKEY, Applicant
---
ON APPLICATION FOR A WRIT OF HABEAS CORPUS
FROM LAMAR COUNTY
---
Per Curiam.
O P I N I O N
This is a post-conviction application for a writ of habeas corpus filed pursuant to Article 11.07, V.A.C.C.P. Applicant was convicted of the offenses of possession of a controlled substance and possession of a controlled substance with intent to deliver. The punishment was assessed at, respectively, confinement for twelve months and five years. No appeals were taken from these convictions.
Applicant contends that his pleas were rendered involuntary because the plea agreements cannot be followed. Pursuant to a remand order, Applicant's counsel submitted an affidavit verifying that Applicant pled guilty pursuant to agreements that these sentences would run concurrent with a federal sentence. Counsel also verified the federal judgment requires that sentence to commence after these judgments expire. Applicant is entitled to relief. Ex parte Huerta, 692 S.W.2d 681 (Tex. Crim. App. 1985).
Relief is granted. The judgments in cause numbers 18084 and 18669 in the 6th Judicial District Court of Lamar County are set aside and Applicant is remanded to the trial court to answer the charges against him.
Copies of this opinion shall be sent to the Texas Department of Criminal Justice, Institutional and Pardons and Paroles Divisions.
DELIVERED: April 16, 2003
DO NOT PUBLISH