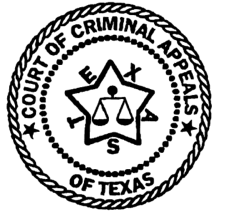 IN THE COURT OF CRIMINAL APPEALS
OF TEXAS
---
NO. 74,632
---
EX PARTE RODSHEA DEVON JONES, Applicant
---
ON APPLICATION FOR A WRIT OF HABEAS CORPUS
FROM WALLER COUNTY
---
Per Curiam.
O P I N I O N
This is a post-conviction application for a writ of habeas corpus filed pursuant to Article 11.07, V.A.C.C.P. Applicant was convicted of possession of more than four grams of cocaine with intent to deliver and punishment was assessed at forty-five years imprisonment after community supervision was revoked. This conviction was affirmed, Jones v. State, No. 01-99-1420-CR (Tex.App. - Houston [14th], delivered May 24, 2001, no pet.).
Applicant contends that his counsel was ineffective in failing to challenge the validity of the search or to advise Applicant that a motion to suppress would probably be successful. The trial court has conducted a hearing and entered findings that a motion to suppress would have been granted and that counsel failed to either file a motion to suppress or advise Applicant that the traffic stop was not authorized and a motion to suppress would likely be granted. The court recommends that relief be granted. Applicant is entitled to relief.
Relief is granted. The judgment in cause number 97-01-8745 in the 155th Judicial District Court of Waller County is set aside and Applicant is remanded to answer the charges against him.
Copies of this opinion shall be sent to the Texas Department of Criminal Justice, institutional and pardons and paroles divisions.
DELIVERED: April 16, 2003
DO NOT PUBLISH