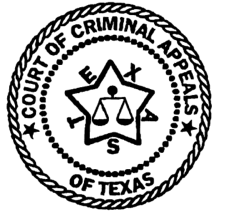 IN THE COURT OF CRIMINAL APPEALS
OF TEXAS
---
NO. 74,651
---
EX PARTE GONZALO GONZALES-SILVA, Applicant
---
ON APPLICATION FOR WRIT OF HABEAS CORPUS
FROM MAVERICK COUNTY
---
Per Curiam.
O P I N I O N
This is an application for a writ of habeas corpus which was transmitted to this Court by the clerk of the trial court pursuant to the provisions of Article 11.07, V.A.C.C.P. Ex Parte Young, 418 S.W.2d 824 (Tex. Crim. App. 1967). Applicant was convicted of possession of marihuana and punishment was assessed at seven years in prison. No appeal was taken from this conviction.
Applicant contends that the terms of his plea bargain have been broken because his plea included the condition that Applicant would be returned to the trial court and a hearing would be held within 180 days of the execution of his sentence, and, that at such hearing, Applicant would be considered for community supervision. Applicant successfully completed 180 days of confinement, but was not returned to the trial court to be considered for placement on community supervision. The trial court has now lost jurisdiction and Applicant's plea must be set aside. Ex parte Rogers, 629 S.W.2d 741 (Tex. Crim. App. 1982). The trial court finds that Applicant has been denied the benefit of his plea bargain agreement, and specific performance of the plea bargain agreement is now impossible. We agree.
Habeas corpus relief is granted. The judgement and sentence in Cause Number 02-02-05388-CR out of the 293rd Judicial District Court of Maverick County, is vacated and the cause remanded to the trial court for the Applicant to answer the charges against him.
Copies of this opinion shall be sent to the Texas Department of Criminal Justice, Institutional Division.
DO NOT PUBLISH
DELIVERED: April 30, 2003