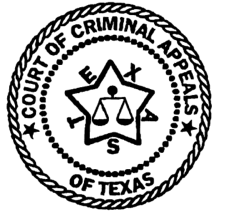 IN THE COURT OF CRIMINAL APPEALS
OF TEXAS
---
NO. 74,667
---
EX PARTE BERNARD MILLER, Applicant
---
ON APPLICATION FOR A WRIT OF HABEAS CORPUS
FROM BEXAR COUNTY
---
Per Curiam.
O P I N I O N
This is a post-conviction application for a writ of habeas corpus filed pursuant to Article 11.07, V.A.C.C.P. Applicant was convicted of possession of a controlled substance. Punishment was assessed at five years imprisonment. No appeal was taken from this conviction. Applicant contends that his current confinement is unauthorized under the terms of his plea agreement.
The trial court has entered findings of fact and conclusions of law, supported by the record, recommending that relief be granted. Specifically, the trial court finds that Applicant's plea agreement included the provision that, if he successfully completed boot camp, he would be returned to community supervision. The record reflects that Applicant successfully completed boot camp, but he was improperly transferred to the Texas Department of Criminal Justice, Institutional Division, as the result of an administrative oversight. Applicant is entitled to relief.
Relief is granted. The plea agreement in cause number 2001-CR-00046W in the 226th Judicial District Court of Bexar County is hereby enforced. Applicant shall be remanded to the custody of the Sheriff of Bexar County, so that the trial court can effectuate the terms of the plea bargain agreement.
Copies of this opinion shall be sent to the Texas Department of Criminal Justice, Institutional and Pardons and Paroles Divisions.
DELIVERED: May 21, 2003
DO NOT PUBLISH