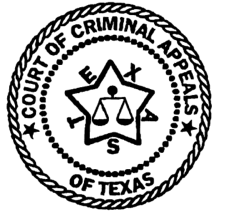 IN THE COURT OF CRIMINAL APPEALS
OF TEXAS
---
NO. 74,683
---
EX PARTE ARMANDO LOPEZ, Applicant
---
ON APPLICATION FOR A WRIT OF HABEAS CORPUS
FROM MAVERICK COUNTY
---
Per Curiam.
O P I N I O N
This is a post-conviction application for a writ of habeas corpus filed pursuant to Article 11.07, V.A.C.C.P. Applicant was convicted of possession of more than four grams of cocaine and punishment was assessed at eight years confinement. No appeal was taken from this conviction.
Applicant contends that his plea was involuntary because his plea agreement was not fulfilled. The trial court has entered findings, supported by the record, that Applicant pled guilty pursuant to an agreement that he would be considered for release on shock probation, but no consideration was given before the court lost jurisdiction. Applicant's plea was rendered involuntary by the failure to consider him for release while the trial court retained jurisdiction. Applicant is entitled to relief.
Relief is granted. The judgment in cause number 02-02-05375-CR in the 365th Judicial District Court of Maverick County is set aside, and Applicant is remanded to answer the charges against him.
Copies of this opinion shall be sent to the Texas Department of Criminal Justice, institutional and pardons and paroles divisions.
DELIVERED: June 4, 2003
DO NOT PUBLISH