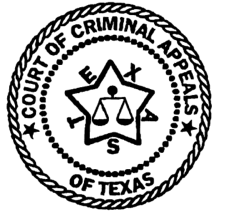 IN THE COURT OF CRIMINAL APPEALS
OF TEXAS
---
NO. 74,688
---
EX PARTE RICKEY JOE BLAND, Applicant
---
ON APPLICATION FOR A WRIT OF HABEAS CORPUS
FROM ORANGE COUNTY
---
Per Curiam.
O P I N I O N
This is a post-conviction application for a writ of habeas corpus filed pursuant to Article 11.07, V.A.C.C.P. Applicant was convicted of forgery, committed June 25, 1995. Punishment was assessed pursuant to a plea agreement at twenty-five years imprisonment after Applicant was found to be a habitual offender. No appeal was taken from this conviction.
Applicant contends that the trial court has imposed an illegal sentence in the instant case. Applicant was convicted of a state jail felony and his sentence was enhanced under V.T.C.A. Penal Code, § 12.42(d). State jail felonies may not be enhanced under § 12.42(d). State v. Mancuso, 919 S.W.2d 86 (Tex.Cr.App. 1996).
Relief is granted. The judgment in cause number D950329 in the 260th Judicial District Court of Orange County is vacated and the cause is remanded to the trial court for Applicant to answer the charges against him.
Copies of this opinion shall be sent to the Texas Department of Criminal Justice, institutional and parole divisions.
DELIVERED: June 11, 2003
DO NOT PUBLISH