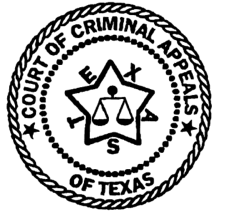 IN THE COURT OF CRIMINAL APPEALS
OF TEXAS
---
NO. 74,697
---
EX PARTE JOSEPH MANUEL URESTI, Applicant
---
ON APPLICATION FOR A WRIT OF HABEAS CORPUS
FROM HARRIS COUNTY
---
Per Curiam.
O P I N I O N
This is a post-conviction application for a writ of habeas corpus filed pursuant to Article 11.07, V.A.C.C.P. Applicant was convicted of unauthorized use of a motor vehicle, and punishment was assessed at confinement for twelve years. No direct appeal was taken. Applicant contends that his sentence is illegal because it was improperly enhanced. A claim that a sentence is not authorized by law because it exceeds the statutory maximum may be raised at any time. See Ex parte Pena, 71 S.W.3d 336, 337 at n. 2 (Tex. Crim. App. 2002). Applicant was convicted of a state jail felony and his sentence was enhanced to a second degree under V.T.C.A. Penal Code, § 12.42(a)(2). The terms "felony" and "state jail felony," as used in subsection 12.42(a), are mutually exclusive. See Campbell v. State, 49 S.W.3d 874, 878 (Tex. Crim. App. 2001). Since subsection 12.42 (a)(2) only refers to sequential felonies, the priors must both be non-state jail felonies for Applicant to be subject to a second degree enhancement. See Id. Although the indictment alleged two prior sequential felonies, one of the priors was a state jail felony; thus, Applicant's sentence could not have been enhanced to a second degree.
Relief is granted. The conviction in cause number 750053 from the 351st District Court of Harris County is set aside and Applicant is ordered remanded to the trial court to answer the charges against him.
Copies of this opinion shall be sent to the Texas Department of Criminal Justice, institutional and parole divisions.
DELIVERED: June 18, 2003
DO NOT PUBLISH