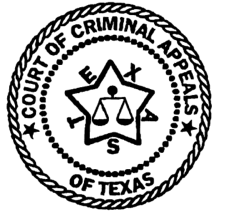 IN THE COURT OF CRIMINAL APPEALS
OF TEXAS
---
NO.74,699
---
STEVEN RILEY SISK, Appellant
v.
THE STATE OF TEXAS
---
ON APPELLANT'S DIRECT APPEAL ON THE DENIAL OF
MOTION FOR DNA TESTING
FROM THE 213TH JUDICIAL DISTRICT COURT
OF TARRANT
COUNTY, TEXAS
---
Per Curiam.
O R D E R
The appellant filed a motion for DNA testing under Code of Criminal Procedure Chapter 64, which was denied by the trial court. We have received the appellant's notice of appeal and request for extension of time to file the notice of appeal. We grant the appellant's motion for an extension of time. The appellant's brief on the merits is due December 12, 2003. The State's brief is due January 12, 2004. No extensions of time will be entertained. We order the parties to brief the merits of the appeal and the question of this Court's jurisdiction.
Delivered: November 12, 2003.
Do Not Publish.