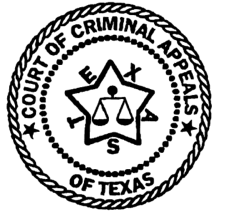 IN THE COURT OF CRIMINAL APPEALS
OF TEXAS
---
NO. 74,703; 74,704; 74,705
---
EX PARTE ANTONIO ESPITIA, Applicant
---
ON APPLICATION FOR A WRIT OF HABEAS CORPUS
FROM BEXAR COUNTY
---
Per Curiam.
O P I N I O N
This is a post-conviction application for writ of habeas corpus filed pursuant to the provisions of Article 11.07, V.A.C.C.P. Applicant was convicted of three counts of aggravated sexual assault of a child and punishment was assessed three terms of life in prison. This conviction was affirmed. Espitia v. State, No. 04-98-00565-CR; No. 04-98-00566-CR ; No. 04-98-00567-CR (Tex.App. - San Antonio, opinion delivered July 28, 1999, no pet.).
Applicant alleges that he was denied his right to petition this Court for discretionary review of the Court of Appeals' opinion because he was not timely informed of the fact that his convictions had been affirmed and of the right to file a pro se petitions for discretionary review. The trial court finds that applicant did not timely receive such notice and recommends that relief be granted. Applicant is entitled to relief. Ex parte Wilson, 956 S.W.2d 25 (Tex.Crim.App. 1997).
Accordingly, Applicant is granted leave to file out-of-time petitions for discretionary review from the Court of Appeals' judgments in cause numbers 04-98-00565-CR; No. 04-98-00566-CR ; No. 04-98-00567-CR affirming the convictions in cause numbers 97-CR-1919; 97-CR-1920; 97-CR-1921 from the 186th Judicial District Court of Bexar County, Texas. The proper remedy in a case such as this is to allow Applicant to file his petitions with the Court of Appeals within thirty days of the issuance of this Court's mandate.
DELIVERED: July 2, 2003
DO NOT PUBLISH