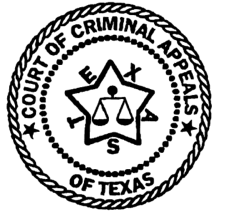 IN THE COURT OF CRIMINAL APPEALS
OF TEXAS
---
NO. 74,710
---
EX PARTE DONALD L. MORING, Applicant
---
ON APPLICATION FOR A WRIT OF HABEAS CORPUS
FROM LUBBOCK COUNTY
---
Per Curiam.
O P I N I O N
This is a post-conviction application for a writ of habeas corpus filed pursuant to Article 11.07, V.A.C.C.P. Applicant was convicted of robbery and his punishment was assessed at seven years imprisonment. No appeal was taken from this conviction.
Applicant contends that, due to the ineffective assistance of his counsel, his plea of true to his motion to revoke probation was involuntary because it was based upon the promise that this sentence would run concurrently with a pending federal sentence. The trial court, after holding a hearing, has entered findings of fact and conclusions of law recommending that relief be granted. Specifically, the trial court found that Applicant pled true pursuant to an agreement that this sentence would run concurrently with his federal sentence. The trial court also found that federal authorities are not allowing the sentences to run concurrently. Applicant is entitled to relief. Ex parte Huerta, 692 S.W.2d 681 (Tex. Crim. App. 1985).
Relief is granted. The judgment in cause number 97-425,098 in the 140th Judicial District Court of Lubbock County is set aside and Applicant remanded to the trial court to answer the motion to revoke probation.
Copies of this opinion shall be sent to the Texas Department of Criminal Justice, Institutional and Pardons and Paroles Divisions.
DELIVERED: July 2, 2003
DO NOT PUBLISH