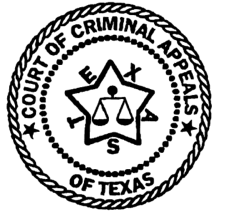 IN THE COURT OF CRIMINAL APPEALS
OF TEXAS
---
NO. 74,735
---
EX PARTE ANTHONY RAY WALLACE, Applicant
---
ON APPLICATION FOR A WRIT OF HABEAS CORPUS
FROM SHELBY COUNTY
---
Per Curiam.
O P I N I O N
This is a post-conviction application for writ of habeas corpus filed pursuant to the provisions of Article 11.07, V.A.C.C.P. Applicant was convicted of possession of a controlled substance and punishment was assessed at ten years in prison. No appeal was taken from this conviction.
In his present applications, Applicant contends that he was confined on parole pre-revocation "blue" warrants but has not received credit on his sentence for the incarceration. See Ex parte Canada, 754 S.W.2d 660 (Tex. Crim. App. 1988). The trial court finds, and the record reflects, that Applicant was in custody on blue warrants from September 15, 2000, to September 27, 2000; from July 23, 2001, to August 20, 2001; and from October 1, 2001, until his return to prison on January 23, 2002. Applicant was also confined prior to trial from September 12, 1993 to November 25, 1993. The trial court finds that applicant is entitled to credit for these time periods. We agree.
Habeas corpus relief is granted to the extent that in cause number 92-CR-13,951 from the 273rd Judicial District Court of Shelby County, the Texas Department of Criminal Justice, Institutional Division, is ordered to grant Applicant credit for the above-mentioned time periods, if such credit has not already been granted.
Copies of this opinion shall be sent to the Texas Department of Criminal Justice, Institutional Division, Paroles Division, and Board of Pardons and Paroles Division.
DELIVERED: September 3, 2003
DO NOT PUBLISH