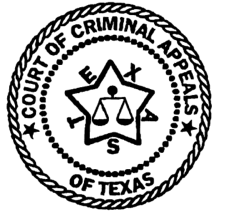 IN THE COURT OF CRIMINAL APPEALS
OF TEXAS
---
NO. 74,746
---
EX PARTE JERRY SPRINGSTEEN, Applicant
---
ON APPLICATION FOR WRIT OF HABEAS CORPUS
FROM ANGELINA COUNTY
---
Per Curiam.
O R D E R
This is an application for a writ of habeas corpus which was transmitted to this Court by the clerk of the trial court pursuant to the provisions of Article 11.07, V.A.C.C.P. Ex Parte Young, 418 S.W.2d 824 (Tex. Crim. App. 1967). Applicant was convicted of retaliation and punishment was assessed at ten years in prison.
Applicant contends that he was denied an opportunity to appeal his conviction because counsel failed to file notice of appeal. The trial court finds that Applicant is entitled to an out-of-time appeal. Therefore, Applicant is entitled to relief.
The proper remedy in a case such as this is to return Applicant to the point at which he may give written notice of appeal. He may then follow the proper procedures in order that a meaningful appeal may be filed. We hold that should Applicant desire to seek to prosecute an appeal, he must take affirmative steps to see that written notice of appeal is given within thirty days after the mandate of this Court has issued.
All other allegations are dismissed. See Ex parte Torres, 943 S.W.2d 469 (Tex. Crim. App. 1997).
DELIVERED: September 10, 2003
DO NOT PUBLISH