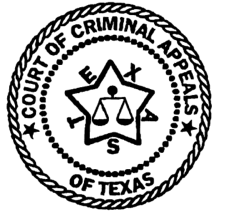 IN THE COURT OF CRIMINAL APPEALS
OF TEXAS
---
NO. 74,748; 74,749
---
EX PARTE JOE ADRIAN DEL CASTILLO, Applicant
---
ON APPLICATION FOR WRITS OF HABEAS CORPUS
FROM HAYS COUNTY
---
Per Curiam.
O P I N I O N
These are applications for writs of habeas corpus which were transmitted to this Court pursuant to the provisions of Article 11.07, § 3,
et seq., V.A.C.C.P. Applicant was convicted, in two separate proceedings, upon his pleas of guilty of the felony offenses of driving while intoxicated, each indictment alleging two prior convictions for enhancement to habitual status. In each case, Applicant pled true to the prior convictions alleged for enhancement and each was found true by the trial court. Applicant was sentenced to confinement for twenty years in each case.
In these applications it is contended that Applicant's attorney rendered ineffective assistance of counsel in each case as he advised Applicant that he was facing habitual status due to the enhancement allegations. Those allegations that Applicant had been convicted in 1989, in Williamson County, of Burglary of a Building, and that he had been convicted in 1998, in Palo Pinto County, of another Burglary of a Building. Counsel in his affidavit in response to the application stated that he determined pre-trial that the latter conviction was still a second degree felony when it was committed in 1995. However, the attorney went on to state that he has now determined that the second enhancement allegation was, in fact, a State Jail Felony. As such, it cannot be used to enhance punishment in this situation. Penal Code, § 12.42 (e).
The trial court finds in each case that Applicant was under the belief that he was subject to the habitual offender punishment range of not less than twenty-five years and not greater than ninety-nine years or life. That court further found that the decision to enter the guilty pleas in these cases was not trial strategy and that the guilty pleas were not knowingly, intelligently, freely and voluntarily entered. It was the recommendation of the habeas court based on these findings that the Applicant be granted new trials in each case.
We agree with the recommendation. Applicant committed the offense alleged for enhancement in the second enhancement paragraph on September 8, 1995. At that time the offense was a State Jail Felony. Applicant was, upon conviction in that case, ordered confined for a period of two years along with a fine in the amount of $1,000.00, with the confinement being probated for five years. Upon revocation of the probation, Applicant was ordered confined in a State Jail Felony facility for two years. Penal Code § 12.42 (e) stated, at the time of the use of the prior State Jail Felony for enhancement in these cases, "A previous conviction for a state jail felony punished under Section 12.35 (a) may not be used for enhancement purposes under Subsection (b), (c), or (d)."
In Ex parte Pool, 738 S.W.2d 285 (Tex. Crim. App. 1987), this Court found ineffective assistance of counsel when the attorney did not investigate a prior conviction but, instead, relied upon the assertion of finality. And, in Ex parte Langley, 833 S.W.2d 141 (Tex. Crim. App. 1992), the failure to investigate and find that one of the prior convictions alleged for enhancement purposes had resulted in an unrevoked shock probation which could not be used to enhance punishment due to its lack of finality was found to be ineffective assistance of counsel. Here, Applicant's attorney admitted in his affidavit to using an earlier Penal Code in his research and thus missing the reclassification of the offense to State Jail Felony status. We agree with the trial court that Applicant's pleas were rendered involuntary by this failure.
Accordingly, habeas corpus relief is granted and the judgments in Cause Numbers CR-00-627 and CR-00-672, both from the 22nd District court of Hays County, are vacated and set aside. Applicant is remanded to the custody of the Sheriff of that county to answer the charging instruments.
Copies of this opinion shall be sent to the the Texas Department of Criminal Justice, institutional and pardons and paroles divisions.
DO NOT PUBLISH
DELIVERED: September 10, 2003