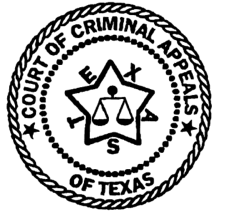 IN THE COURT OF CRIMINAL APPEALS
OF TEXAS
---
NOS. 74,755; 74,756
---
EX PARTE JOHN CASPER BATTAGLINI, Applicant

---
ON APPLICATION FOR A WRIT OF HABEAS CORPUS
FROM FORT BEND COUNTY
---
Per Curiam.
O P I N I O N
This is an application for a writ of habeas corpus filed pursuant to Article 11.07, V.A.C.C.P. Applicant was convicted of aggravated robbery and robbery and punishment was assessed at confinement for twenty-two years and twenty years, respectively. No appeal was taken from these convictions.
Applicant contends that his guilty plea was rendered involuntary by a broken plea bargain agreement. Specifically, Applicant alleges that the terms of the plea bargain agreement required his state sentences to run concurrently with his previously received federal sentence; however, his state and federal sentences are not running concurrently.
This Court has held that a defendant who is induced to enter a plea of guilty based upon an unenforceable representation that his state sentence will run concurrently with his federal sentence has entered an involuntary plea and may withdraw that plea since specific performance is not appropriate. Ex parte Huerta, 692 S.W.2d 681 (Tex. Crim. App. 1985). The record indicates that the Applicant entered a plea agreement for his state sentences to run concurrently with a previously imposed sentence in federal court, but the federal authorities have taken the position that the federal sentence is to run consecutive to the state sentences. As a result, the Applicant's plea bargain agreement has been violated, thereby rendering his plea involuntary. Accordingly, we agree with the trial court that the Applicant is entitled to relief.
Relief is granted. The judgments in cause numbers 29,457 and 32,003 from the 240th District Court of Fort Bend County are set aside. Applicant is ordered remanded to the custody of the Sheriff of that county to answer the charging instrument.
Copies of this opinion shall be sent to the Texas Board of Pardons and Paroles as well as the Texas Department of Criminal Justice, institutional and paroles divisions.
DO NOT PUBLISH
DELIVERED: September 10, 2003