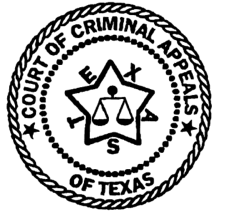 IN THE COURT OF CRIMINAL APPEALS
OF TEXAS
---
NO. 74,778
---
EX PARTE DOUGLAS HUFF FLORES, Applicant
---
ON APPLICATION FOR A WRIT OF HABEAS CORPUS
FROM HARRIS COUNTY
---
Per Curiam.
O P I N I O N
This is a post-conviction application for a writ of habeas corpus forwarded to this Court pursuant to Article 11.07, § 3, V.A.C.C.P. Applicant was convicted of the offense of possession of marihuana and punishment was assessed at confinement for nine years. Appeal was dismissed. Flores v. State, No. 14-02-00560-CR (Tex. App. - Houston [14th], delivered August 15, 2002, no pet.).
Applicant's appeal was dismissed because Applicant signed a waiver form which included waiver of appeal. Applicant contends that his plea was involuntary because he was told that he could appeal the denial of a motion to suppress, and he would not have entered a guilty plea otherwise. The record shows that the plea was pursuant to admonishments that Applicant could appeal the denial of a motion to suppress. Applicant is entitled to relief. See Alzarka v. State, 90 S.W.3d 321 (Tex. Crim. App. 2002).
Habeas corpus relief is granted and Applicant is granted an out-of-time appeal from his conviction in cause number 900159 from the 178th District Court of Harris County. The proper remedy in a case such as this is to return Applicant to the point at which he can give notice of appeal. For purposes of the Texas Rules of Appellate Procedure, all time limits shall be calculated as if the conviction had been entered on the day that the mandate of this Court issues. We hold that Applicant, should he desire to prosecute an appeal, must take affirmative steps to see that notice of appeal is given within thirty days after the mandate of this Court has issued.
DELIVERED: October 15, 2003
DO NOT PUBLISH