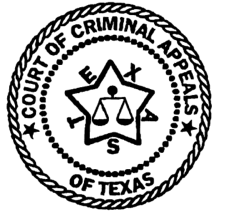 IN THE COURT OF CRIMINAL APPEALS
OF TEXAS
74,780; 74,781; 74,782; 74,783; 74,784; 74,785; 74,786; 74,787; 74,788; 74,789; 74,790; 74,791; 74,792; 74,793
---
EX PARTE MICHAEL DEWAYNE ROBINSON, Applicant
---
ON APPLICATION FOR A WRIT OF HABEAS CORPUS
FROM PANOLA COUNTY
---
Per Curiam.
O P I N I O N
These are applications for writs of habeas corpus filed pursuant to Article 11.07, V.A.C.C.P. Applicant was convicted of fourteen offenses of delivery of a controlled substance and punishment was assessed at confinement for twenty years in all fourteen cases. No direct appeal was taken from these convictions.
Applicant contends that his guilty plea was rendered involuntary by a broken plea bargain agreement. Specifically, Applicant alleges that the terms of the plea bargain agreement required a reduction of sentencing in the event information provided by Applicant to law officers proved true and helpful to them in the interdiction of drug-related crime in Panola County, Texas.
The trial court found that the Applicant's plea bargain included a reduction in sentencing in the event information provided by the Applicant was useful to the authorities. The trial court further found that the Applicant did provide very useful information to the local and federal authorities. Furthermore, the trial court found that the Applicant would not have entered into the plea bargain agreement in all cases had he not been promised a reduction in sentencing should the information he provided be useful to the authorities. The record reflects that the Applicant has not received a reduction in sentencing; thus, Applicant is entitled to relief.
Relief is granted. The judgments in cause numbers 1999-C-131-CCL, 1999-C-132-CCL, 1999-C-133-CCL, 1999-C-134-CCL, 1999-C-135-CCL, 1999-C-136-CCL, 1999-C-137-CCL, 2000-C-015, 2000-C-016, 2000-C-017, 2000-C-018, 2000-C-059, 2000-C-060, and 2000-C-061, from the County Court at Law of Panola County are set aside. Applicant is ordered remanded to the custody of the Sheriff of that county to answer the charging instruments.
Copies of this opinion shall be sent to the Texas Board of Pardons and Paroles as well as the Texas Department of Criminal Justice, institutional and paroles divisions.
DO NOT PUBLISH
DELIVERED October 15, 2003