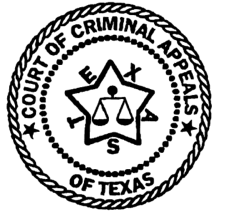 IN THE COURT OF CRIMINAL APPEALS
OF TEXAS
---
NO. 74,797
---
EX PARTE RODOLFO T. MOLANO, Applicant
---
ON APPLICATION FOR A WRIT OF HABEAS CORPUS
FROM BEXAR COUNTY
---
Per Curiam.
O P I N I O N
This is a post-conviction application for a writ of habeas corpus filed pursuant to Article 11.07, V.A.C.C.P. Applicant was convicted of bodily injury to a child and punishment was assessed at fifteen years imprisonment. This conviction was affirmed on direct appeal. Molano v. State, No. 04-00-00145-CR (Tex. App.--San Antonio, delivered July 25, 2001, no pet.).
Applicant contends that the State failed to disclose four separate statements by three separate witnesses, each of which would have served to severely impeach the testimony of the witnesses as offered at Applicant's trial. In Brady v. Maryland, 373 U.S. 83 (1963), the Supreme Court held that suppression by the prosecution or its agents of evidence favorable to an accused violates due process where the evidence is material either to guilt or to punishment, irrespective of the good faith or bad faith of the prosecution. Following an evidentiary hearing, the trial court found there was no intentional suppression of the evidence by the prosecutors in the case, but the information, which was not disclosed, was known to both police agencies and to other prosecutors in the same office. Further, the trial court found these written statements favorable to the Applicant because they served to impeach two of the State's witnesses and to support the defensive theory. Furthermore, the trial court found that there is a reasonable probability that, had the evidence been disclosed to the defense, the outcome would have been different. That is, there is a probability sufficient to undermine confidence in the outcome. The record supports the trial court's findings. Applicant is entitled to relief.
Relief is granted. The judgment in cause number 1999-CR-2644C from the 226th Judicial District Court of Bexar County is set aside, and applicant is remanded to answer the charges against him.
Copies of this opinion shall be sent to the Texas Department of Criminal Justice, institutional and pardons and paroles divisions.
DELIVERED: October 15, 2003
DO NOT PUBLISH