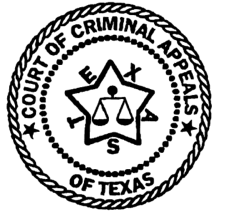 IN THE COURT OF CRIMINAL APPEALS
OF TEXAS
---
---
EX PARTE DYROL T. STUBBS, APPLICANT
---
HABEAS CORPUS APPLICATION
FROM TARRANT COUNTY
---
Per curiam.
O P I N I O N
This is a post-conviction application for writ of habeas corpus filed pursuant to the provisions of Article 11.07, V.A.C.C.P. Applicant was convicted of the offense of theft and punishment was assessed at twenty years. No appeal was taken from the conviction.
Applicant maintains his parole was improperly revoked without a hearing. The trial court has entered findings of fact, supported by the record, that applicant's parole was revoked without a hearing on the basis of a rules infraction while he was being held in an Intermediate Sanctions Facility. This Court has held, in this situation, federal constitutional due process principles require that a parolee have an opportunity to be heard before a final decision of revocation of parole by prison authorities. Ex Parte Catham, 59 S.W. 3d 677 (Tex. Crim. App. 2001). Applicant is entitled to relief.
Relief is granted. The order revoking applicant's parole shall be set aside, and the cause is remanded to the Board of Pardons and Paroles for proceedings consistent with this opinion.
Copies of this opinion shall be sent to the Texas Department of Criminal Justice, Institutional and Pardons and Paroles Divisions.
DELIVERED: October 15, 2003
DO NOT PUBLISH