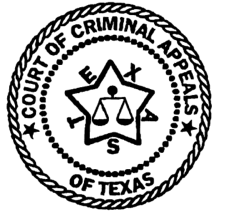 IN THE COURT OF CRIMINAL APPEALS
OF TEXAS
---
NO. 74,802
---
EX PARTE TRACEY LYNN LESLIE, Applicant
---
ON APPLICATION FOR WRIT OF HABEAS CORPUS
FROM TARRANT COUNTY
---
Per Curiam.
O P I N I O N


This is an application for a writ of habeas corpus which was transmitted to this Court by the clerk of the trial court pursuant to the provisions of Article 11.07, V.A.C.C.P. Ex Parte Young, 418 S.W.2d 824 (Tex. Crim. App. 1967). Applicant was convicted of injury to a child and her punishment was assessed at ten years confinement. No appeal was taken from this conviction.
Applicant contends that her trial counsel rendered ineffective assistance because he failed to timely file an application for shock probation and did not inform her of his inability to file the application so as to permit her to obtain alternate counsel. The trial court finds that Applicant was denied effective assistance of counsel. We agree.
Habeas corpus relief is granted. The sentence in Cause Number 0666953D out of the 372nd Judicial District Court of Tarrant County is vacated and the cause is remanded to the trial court for a new sentencing hearing.
Copies of this opinion shall be sent to the Texas Department of Criminal Justice, Criminal Institutions Division.
DO NOT PUBLISH
DELIVERED: October 15, 2003