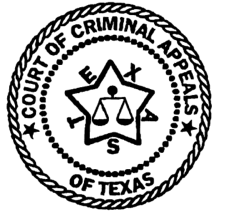 IN THE COURT OF CRIMINAL APPEALS
OF TEXAS
---
NO. 74,812
---
EX PARTE RUBEN NAVA CORTEZ, Applicant
---
ON APPLICATION FOR A WRIT OF HABEAS CORPUS
FROM HARRIS COUNTY
---
Per Curiam.
O P I N I O N
This is a post-conviction application for a writ of habeas corpus filed pursuant to Article 11.07, V.A.C.C.P. Applicant was convicted of possession of cocaine. Punishment was assessed at six years imprisonment. No appeal was taken from this conviction.
Applicant contends that there is no evidence to support his conviction, and that he has newly discovered evidence of his innocence. The trial court has entered findings of fact and conclusion of law, supported by the record, recommending that relief be granted. Specifically, the trial court finds that Applicant is actually innocent of this offense based upon newly discovered evidence in the form of a lab report, and an affidavit from the prosecutor. Further, the trial court finds that a jury would acquit Applicant based upon this newly discovered evidence. Applicant is entitled to relief. See Ex parte Tuley, 109 S.W.3rd 380 (Tex. Crim. App. 2002).
Relief is granted. The judgment in cause number 859653 in the 339th Judicial District Court of Harris County is vacated, and the Applicant is remanded to the custody of the Sheriff of Harris County to answer the charges as set out in the indictment.
Copies of this opinion shall be sent to the Texas Department of Criminal Justice, Institutional and Pardons and Paroles Divisions.
DELIVERED: October 22, 2003
DO NOT PUBLISH