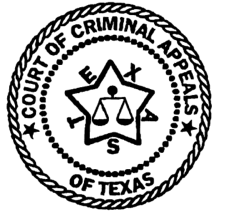 IN THE COURT OF CRIMINAL APPEALS
OF TEXAS
---
NO.74,833
---
EX PARTE ESTEBAN CASTANON, Applicant
---
ON APPLICATION FOR WRIT OF HABEAS CORPUS
FROM EL PASO COUNTY
---
Per Curiam.
O R D E R
This is an application for a writ of habeas corpus which was transmitted to this Court by the clerk of the trial court pursuant to the provisions of Article 11.07, V.A.C.C.P. Ex Parte Young, 418 S.W.2d 824 (Tex. Crim. App. 1967). Applicant was convicted of possession of marihuana, and his punishment was assessed at one year imprisonment in a State Jail Facility. No appeal was taken from this conviction
Applicant contends that he is entitled to time credit towards the expiration of his sentence for time he spent in custody in the El Paso County Jail. The trial court finds that Applicant is entitled to twelve (12) days of time credit for the period of time which Applicant spent in custody at the El Paso County Jail awaiting the revocation of his probation because Applicant was only credited with fifty-three (53) days when he was in custody for sixty-five (65) days. We agree. Ex parte Bates, 978 S.W.2d 575, 577-78 (Tex. Crim. App. 1998).
Habeas corpus relief is granted. Applicant's sentence in Cause Number 20000D05313 shall be credited with twelve (12) days of time credit.
Copies of this opinion shall be sent to the Texas Department of Criminal Justice, Institutional Division.
DELIVERED: November 19, 2003
DO NOT PUBLISH