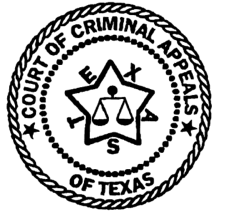 IN THE COURT OF CRIMINAL APPEALS
OF TEXAS
---
NO. 74,838
---
EX PARTE MARC ANTHONY CASTANEDA, Applicant
---
ON APPLICATION FOR WRIT OF HABEAS CORPUS
FROM HARRIS COUNTY
---
KELLER, P.J.,
filed a dissenting opinion in which MEYERS and COCHRAN, JJ., joined.
DISSENTING OPINION
The Court grants applicant the right to file an out-of-time petition for discretionary review from the Court of Appeals' dismissal of his appeal. I would deny relief because the record affirmatively reflects that applicant did not have the right to appeal his conviction and that he has no meritorious grounds to raise.
Ordinarily, to obtain relief on an ineffective assistance claim, the defendant must show both attorney error and prejudice. (1) In deciding whether to grant an out-of-time petition for discretionary review, however, we have not considered whether a petition would prove successful. We have instead presumed prejudice from the loss of the right to file a petition for discretionary review. (2) That presumption is a good general rule because normally we cannot know with certainty whether a petition will or will not have merit. (3)
But we ought to consider the presumption rebutted and deny relief where the record clearly shows that a petition would be frivolous and, consequently, the defendant suffers no real prejudice from the denial of his right to file. Just as the frivolous nature of an appeal can bear on a defendant's right to counsel in his first appeal of right, (4) so also, the frivolous nature of a petition, or the appeal underlying that petition, could bear on the merit of an ineffective assistance claim in the petition for discretionary review context. Such would be true especially where appeal or discretionary review is itself wholly barred by a procedural obstacle unrelated to counsel's failure to timely impart the required information.
In this case, applicant's appeal was governed by Texas Rule of Appellate Procedure 25.2(b)(3) because he plead guilty pursuant to a plea bargain. (5) Appellate counsel's tardy letter to applicant and counsel's affidavit in the habeas action indicate that applicant could not possibly satisfy the rule's requirements because there were no jurisdictional defects, there were no rulings on pretrial motions, and there was no permission to appeal. (6) Applicant makes no allegations to the contrary. As a result, an out-of-time petition for discretionary review would just be a waste of judicial resources.
I respectfully dissent.
KELLER, Presiding Judge
Date filed: March 10, 2004
Do not publish
1. Strickland v. Washington, 466 U.S. 668, 695 (1984).
2. Ex parte Jarrett, 891 S.W.2d 935, 939-940 (Tex. Crim. App. 1994), overruled on other grounds by, Ex parte Wilson, 956 S.W.2d 25 (Tex. Crim. App. 1997).
3. See Bonneau v. United States, 961 F.2d 17 (1st Cir. 1992).
4. See McCoy v. Court of Appeals for the First Circuit, 486 U.S. 429, 437 (1988).
5. See TEX. R. APP. P. 25.2(b)(3).
6. See Id.