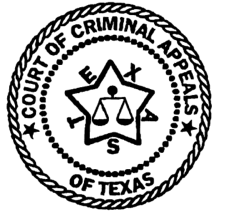 IN THE COURT OF CRIMINAL APPEALS
OF TEXAS
---
NO. 74,840
---
EX PARTE RUSSELL BOYD
RAE, Applicant
---
ON APPLICATION FOR A WRIT OF HABEAS CORPUS
FROM GREGG COUNTY COUNTY
---
Per Curiam.
O P I N I O N
This is an application for a writ of habeas corpus which was transmitted to this Court pursuant to the provisions of Article 11.07, § 3, et seq., V.A.C.C.P. Applicant was convicted of driving while intoxicated, and punishment was assessed at ten years imprisonment. No direct appeal was taken.
Applicant contends, inter alia, that his trial counsel was ineffective for failing to investigate one of the prior convictions used to elevate this offense to a felony. Counsel acknowledges that he did not investigate the offense and claims that this was an oversight.
The trial court finds that the prior offense alleged in the indictment was not a final conviction available for enhancement purposes, and that counsel was ineffective for failing to investigate the prior conviction. The court recommends granting relief.
We agree with the recommendation. Counsel's failure to investigate resulted in an improper enhancement of this offense. Habeas corpus relief is granted and the judgment in Cause Number 28,841-B from the 124th District court of Gregg County is vacated and set aside. Applicant is remanded to the custody of the Sheriff of that county to answer the charging instrument.
Copies of this opinion shall be sent to the Texas Department of Criminal Justice, institutional divisions.
DO NOT PUBLISH
DELIVERED: DECEMBER 3, 2003