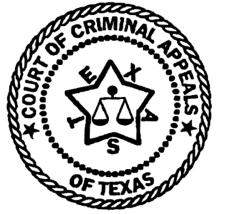 IN THE COURT OF CRIMINAL APPEALS

OF TEXAS
---
NO.74,867
---
EX PARTE AARON LYNN KINCANON, Applicant
---
ON APPLICATION FOR WRIT OF HABEAS CORPUS
FROM HUTCHINSON COUNTY
---
Per Curiam.
O R D E R
This is an application for a writ of habeas corpus which was transmitted to this Court by the clerk of the trial court pursuant to the provisions of Article 11.07, V.A.C.C.P. Ex Parte Young, 418 S.W.2d 824 (Tex. Crim. App. 1967). Applicant was convicted of driving while intoxicated in the third-degree. Enhanced to a first degree felony offense, Applicant was sentenced to sixty years imprisonment. His conviction was affirmed by the Seventh Court of Appeals. Kincanon v. State, No. 07-01-00258-CR (Tex. App. -- Amarillo 2002, pet. denied).
Applicant contends, inter alia, that his appellate counsel rendered ineffective assistance because he failed to file a motion for rehearing following the court of appeals' decision to affirm his conviction even though counsel had informed him that he would do so. The trial court has determined that Applicant is entitled to relief due to the fact that "counsel failed to file a Motion for Rehearing and the corresponding appellate deadlines expired prior to Applicant having the opportunity to file a Petition for Discretionary Review." We agree. Applicant was denied his right to file a petition for discretionary review due to the ineffective assistance of his appellate counsel. Ex parte Wilson, 956 S.W.2d 25, 27 (Tex. Crim. App. 1997).
Accordingly, Applicant is granted leave to file an out-of-time petition for discretionary review from the Court of Appeals' judgment in cause number 07-01-00258-CR affirming his conviction for driving while intoxicated in cause number 8470 from the 316th Judicial District Court of Hutchinson County, Texas. Applicant shall file his petition with the Court of Appeals within thirty days of the issuance of this Court's mandate.
Applicant's remaining claims for relief are dismissed. Ex parte Torres, 943 S.W.2d 469, 474 (Tex. Crim. App. 1997).
DELIVERED: January 21, 2004
DO NOT PUBLISH