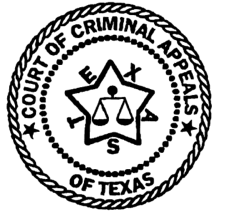 IN THE COURT OF CRIMINAL APPEALS
OF TEXAS
---
NOS. 74,883 & 74,884
---
EX PARTE ROBERT FIRO, Applicant
---
ON APPLICATIONS FOR A WRIT OF HABEAS CORPUS
FROM NUECES COUNTY
---
Per Curiam.
O P I N I O N
These are post-conviction applications for writ of habeas corpus filed pursuant to the provisions of Article 11.07, Tex.Code.Crim.Proc. Applicant pleaded guilty to two felony thefts and was sentenced to fifteen years in prison. No appeals were taken from these convictions.
Applicant contends that his sentences are illegal. Applicant's misdemeanor offenses were enhanced to a third degree felonies because applicant had two prior theft offenses. Penal Code §31.03(e)(4)(D). The punishment for these third degree felonies were then further enhanced to second degree because applicant had a prior felony conviction. However, the prior conviction was also for theft. When misdemeanor theft is enhanced to a felony by the use of prior theft convictions, additional prior thefts cannot then be used to further enhance the sentence. Ex parte Firo, 815 S.W.2d 568 (Tex.Crim.App. 1991); Rawlings v. State, 602 S.W.2d 268 (Tex.Crim.App. 1980). Without the prior felony theft for enhancement, applicant's offenses were only third degree felonies. Applicant's sentences of fifteen years are outside the range for a third degree felony. This Court previously granted habeas corpus relief on these convictions. Ex parte Firo, 815 S.W.2d 568 (Tex.Crim.App. 1991). However, no action was taken on that grant of relief and applicant's fifteen year sentences remain in effect. Applicant is entitled to relief.
Relief is granted. The convictions in cause numbers 88-CR-843-H and 88-CR-844-H from the 347th District Court of Nueces County are set aside and Applicant is ordered remanded to the trial court to answer the charge against him.
Copies of this opinion shall be sent to the Texas Department of Criminal Justice, Institutional Division, Paroles Division, and the Board of Pardons and Paroles.
DELIVERED: February 4, 2004
DO NOT PUBLISH