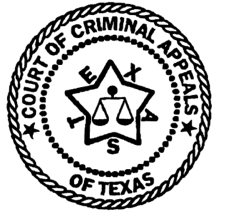 IN THE COURT OF CRIMINAL APPEALS

OF TEXAS
---
NO. 74,915
---
EX PARTE STEVEN ALEXANDER MENEFEE, Applicant
---
ON APPLICATION FOR WRIT OF HABEAS CORPUS
FROM TYLER COUNTY
---
Per Curiam.
OPINION
This is an application for a writ of habeas corpus which was transmitted to this Court by the clerk of the trial court pursuant to the provisions of Article 11.07, Section 3 of the Texas Code of Criminal Procedure. Ex Parte Young, 418 S.W.2d 824, 826 (Tex. Crim. App. 1967). Applicant was convicted of the felony offense of robbery in the first-degree. Applicant's sentence was assessed at twenty-five years confinement and a fine in the amount of $10,000. Applicant attempted to appeal his conviction and sentence by filing an untimely pro se notice of appeal; as a result, his appeal was dismissed as untimely by the Ninth Court of Appeals. Menefee v. State, No. 09-03-00635-CR (Tex. App. - Beaumont 2003, no pet.). In the instant application, Applicant contends, among other things, that he was deprived of his right to appeal because trial counsel failed to file a notice of appeal after counsel had informed him that he would only be willing to file a brief pursuant to Anders v. California, 386 U.S. 738 (1967), even though Applicant had requested that he do so.
The trial court has found that Applicant was not denied effective assistance of counsel on appeal. However, after a thorough review of the record, including counsel's affidavits, we find that Applicant was denied effective assistance of counsel on appeal. Evitts v. Lucey, 469 U.S. 387, 394-95 (1985); Ex parte Axel, 757 S.W.2d 369, 374 (Tex. Crim. App. 1988). As a result, we hold that Applicant is entitled to an out-of-time appeal in cause number 9487 from the 1-A Judicial District Court of Tyler County, Texas. Applicant is ordered returned to that point in time at which he may give a written notice of appeal so that he may then, with the aid of counsel, obtain a meaningful appeal. For purposes of the Texas Rules of Appellate Procedure, all time limits shall be calculated as if the sentence had been imposed on the date that the mandate of this Court issues. Should Applicant desire to pursue an appeal, he must take affirmative steps to ensure that a written notice of appeal is given within thirty days after the mandate of this Court has issued.
Lastly, Applicant's remaining grounds for habeas corpus relief are dismissed. Ex parte Torres, 943 S.W.2d 469, 472 (Tex. Crim. App. 1997) ("a 'denial' signifies that we addressed and rejected the merits of a particular claim while a 'dismissal' means that we declined to consider the claim for reasons unrelated to the claim's merits.").
DELIVERED: March 24, 2004
DO NOT PUBLISH