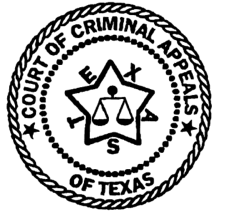 IN THE COURT OF CRIMINAL APPEALS
OF TEXAS
---
NO. 400-02
---
LINDSAY M. FAISST, Appellant
v.
THE STATE OF TEXAS
---
ON APPELLANT'S PETITION FOR DISCRETIONARY REVIEW
FROM THE SEVENTH COURT OF APPEALS
SMITH COUNTY
---
Keller, P.J.,
delivered the opinion of the unanimous Court.
O P I N I O N
At the time of the offense, appellant was a juvenile. She was certified as an adult and transferred to district court to be prosecuted for intoxication manslaughter. She subsequently entered an open plea of guilty and was sentenced to ten years probation. On appeal, she challenged the discretionary transfer from juvenile court. Holding that her claim was barred by our decision in Young, (1) the Court of Appeals affirmed the conviction. (2) We will reverse.
In Young, we modified the Helms rule, (3) which barred the appeal of nonjurisdictional defects occurring before entry of an open plea of guilty. (4) We explained that an open plea of guilty "forfeits the right to appeal a claim of error only when the judgment of guilt was rendered independent of, and is not supported by, the error." (5)
A claim that a defect in juvenile transfer proceedings requires reversal of the criminal conviction is a claim that the district court lacked jurisdiction to proceed with the criminal prosecution. (6) The Helms rule did not bar jurisdictional claims. As a relaxation of the Helms rule, the Young rule was never intended to bar jurisdictional complaints. While Young did not specifically use the word "nonjurisdictional" in its articulation of the rule, such reference was unnecessary because a claim that the trial court lacked jurisdiction is necessarily a claim that is "not independent of the trial court's" judgment and one in which "the judgment would not be supported" absent the error. (7)
The judgment of the Court of Appeals is reversed, and the case is remanded for further proceedings consistent with this opinion.
KELLER, Presiding Judge
Date delivered: February 12, 2003
Publish
1. Young v. State, 8 S.W.3d 656 (Tex. Crim. App. 2000).
2. Faisst v. State, 2001 Tex. App. LEXIS 8551, *3 (Tyler, November 30, 2001).
3. Helms v. State, 484 S.W.2d 925 (Tex. Cr. App. 1972).
4. See Young, generally.
5. Id. at 667.
6. See Tex. Pen. Code §8.07; Bannister v. State, 552 S.W.2d 124, 130 (Tex. Crim. App. 1977).
7. Young, 8 S.W.3d at 667.