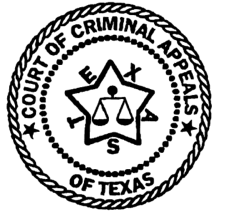 IN THE COURT OF CRIMINAL APPEALS
OF TEXAS
---
NO. 592-01
---
DENISE RITA SIPPLE, Appellant
v.
THE STATE OF TEXAS
---
ON APPELLANT'S PETITION FOR DISCRETIONARY REVIEW
FROM THE TENTH COURT OF APPEALS
HARRIS COUNTY
---
Per Curiam
.
O P I N I O N
The appellant pleaded guilty to and was convicted by the trial court of driving while intoxicated. The trial court followed the plea agreement and sentenced the appellant to 180 days in jail, probated for one year, and a $500 fine. The appellant had filed a pre-trial motion to suppress and filed a timely general notice of appeal. The general notice of appeal did not meet the requirements of Texas Rule of Appellate Procedure 25.2(b)(3). The Court of Appeals notified the appellant that her notice of appeal did not comply with Rule 25.2(b)(3). The appellant filed an amended notice of appeal, which complied with the Rule, pursuant to Rule 25.2(d). After the time for filing a notice of appeal had expired, but before briefs were filed, the Court of Appeals dismissed the appeal for want of jurisdiction stating that once the Court lost jurisdiction over an appeal based on the filing of a defective notice of appeal, Rule 25.2(d) could not be used to give the Court jurisdiction over the appeal. Sipple v. State, 36 S.W.3d 592, 594 (Tex. App.--Waco 2000). The Court referenced State v. Riewe, 74 S.W.3d 408 (Tex. Crim. App. 2000). The appellant filed a motion for rehearing that was denied.
In Bayless v. State, No. 56-01 (Tex. Crim. App. Dec. 18, 2002), this Court held that under Rule 25.2(d), a defendant is permitted to file an amended notice of appeal curing any defects in an earlier filed notice. When the Court of Appeals decided this case, it did not have the benefit of this Court's opinion in Bayless. Accordingly, we grant the appellant's petition for discretionary review, vacate the judgment of the Court of Appeals, and remand the case to that court for reconsideration in light of our opinion in Bayless.
Delivered: February 12, 2003
Publish.