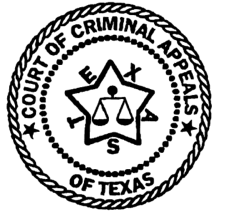 IN THE COURT OF CRIMINAL APPEALS
OF TEXAS
---
NOS. 1767-02 & 1768-02
---
JIMMY RAY PATTERSON, JR., Appellant
v.
THE STATE OF TEXAS
---
ON APPELLANT'S PETITION FOR DISCRETIONARY REVIEW
FROM THE FIRST COURT OF APPEALS
HARRIS COUNTY
---
Per Curiam
O P I N I O N
Appellant was convicted of two charges of aggravated kidnapping, and his punishment was assessed at confinement for twenty-five years in each case. The Court of Appeals affirmed the convictions. Patterson v. State, 84 S.W.3d 826 (Tex. App. -- Houston [1st Dist.] 2002). Appellant seeks discretionary review of the Court of Appeals' construction of the term "voluntarily" with regard to whether he voluntarily released the victims in a safe place. See V.T.C.A. Penal Code, § 20.04 (d).
At the time the Court of Appeals decided this case, it did not have the benefit of our opinion in Brown v. State, __ S.W.3d __ (Tex. Crim. App., No. 2475-01, delivered February 12, 2003), where this Court addressed meaning of "voluntarily" in Section 20.04(d). Accordingly, we grant ground two of Appellant's petition, vacate the Court of Appeals' judgment, and remand the cause to that court for reconsideration in light of Brown.
DELIVERED: March 12, 2003
PUBLISH