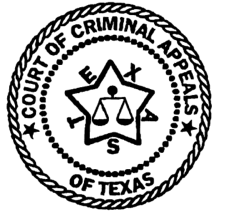 IN THE COURT OF CRIMINAL APPEALS
OF TEXAS
---
NO. 1963-01
---
JEFFERY DEAN GERRON, Appellant
v.
THE STATE OF TEXAS
---
ON STATE'S PETITION FOR DISCRETIONARY REVIEW
FROM THE TENTH COURT OF APPEALS
ELLIS COUNTY
---
Per Curiam.
O P I N I O N
A jury found Appellant guilty of the offense of misdemeanor DWI and the trial court sentenced him to 90 days in jail and a $1000 fine, probated for two years. At trial and on appeal, Appellant claimed that the trial court erred in denying him an Article 38.23, V.A.C.C.P. instruction regarding whether Appellant had failed to maintain a single lane of traffic. The Court of Appeals, with one justice dissenting, held however that Appellant was entitled to an article 38.23 jury instruction concerning whether a police officer could stop Appellant outside of his geographical jurisdiction and reversed and remanded the case to the trial court. Gerron v. State, 57 S.W.3d 568 (Tex. App.-Waco 2001, pet. filed). The State filed a petition for discretionary review contending in its first ground for review that the Court of Appeals reversed the case on a theory never presented to the trial court or raised on appeal. We recently held that an appellate court cannot reverse a case on a theory not presented to the trial court or raised on appeal. Hailey v. State, 87 S.W.3d 118 (Tex. Crim. App. 2002).
Accordingly, we grant ground one of the State's petition for discretionary review, vacate the Court of Appeals' judgment, and remand this case to the Court of Appeals in light of Hailey. The remaining grounds for review are dismissed.
DELIVERED: February 5, 2003
PUBLISH