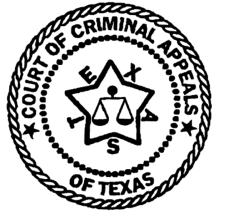 IN THE COURT OF CRIMINAL APPEALS

OF TEXAS
---
NO. 2189-01
---
HAROLD WAYNE BAILEY, Appellant
v.
THE STATE OF TEXAS
---
ON APPELLANT'S PETITION FOR DISCRETIONARY REVIEW
FROM THE FOURTEENTH COURT OF APPEALS
HARRIS COUNTY
---
Keller, P.J.,

filed a dissenting opinion.



DISSENTING OPINION



Unless a motion for new trial is filed, a defendant must file notice of appeal "within 30 days of the day sentence is imposed or suspended in open court, or after the day the trial court enters an appealable order."(1) So, the time to file an appeal begins to run from one of three events: (1) imposition of sentence in open court, (2) suspension of sentence in open court, or (3) the entering of an appealable order. None of these events describe the trial court's restitution order.

We have already held that the term "sentence" does not include the assessment of probation or the conditions of probation.(2) "[I]mposition of a sentence is profoundly different from the granting of community supervision."(3) The text of Rule 26.2 recognizes the distinction by referring to sentence that is "imposed or suspended"- the suspension of sentence referring to the granting of probation. So the first category is not before us.

But neither is the second. The trial court granted probation on February 12, 2001, when appellant pled guilty. Sentence was "suspended in open court" at that time. The restitution order occurred 28 days later. Sentence was not suspended a second time by the restitution order; sentence had already been suspended. If, at the restitution hearing, the trial court had declined to impose restitution, neither appellant nor the State could claim that sentence had not been suspended at the initial hearing. And in that case, what date would start the appellate timetable? It could be that the date sentence was suspended would retroactively become the triggering date for an appeal, but if the decision were made after thirty days, an appellant would by then have lost the ability to appeal his conviction.

Moreover, an order of restitution, as with any other condition of probation, does not suspend the imposition of sentence. The granting of probation does that, not the conditions attaching to that probation.

Third, the restitution order is not otherwise an appealable order. As the Court observes, we held in Basaldua v. State(4) that orders modifying probationary conditions are not appealable.(5)

I respectfully dissent.




KELLER, Presiding Judge

Date filed: March 24, 2004

Publish




1. TEX. R. APP. P. 26.2(a)(1).

2. Speth v. State, 6 S.W.3d 530, 532 (Tex. Crim. App. 1999).

3. Id.

4. 558 S.W.2d 2, 5 (Tex. Crim. App. 1977).

5. Article 11.072 of the Texas Code of Criminal Procedure also appears to be relevant to the issue before us and, in my opinion, argues against the Court's interpretation.