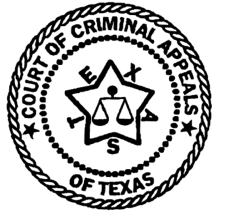 IN THE COURT OF CRIMINAL APPEALS

OF TEXAS
---
NO. 2243-01
---
JOHN THOMAS MITSCHKE, Appellant
v.
THE STATE OF TEXAS
---
ON APPELLANT'S PETITION FOR DISCRETIONARY REVIEW
FROM THE FOURTEENTH COURT OF APPEALS
BRAZOS COUNTY
---
Keller, P.J.,
filed a concurring opinion in which WOMACK, HERVEY and COCHRAN, JJ., joined.
CONCURRING OPINION
Appellate courts ought to use a two-step inquiry for determining whether a consequence is "direct" or "collateral" for voluntariness purposes:
(1) Is the consequence punitive or remedial in nature? If the consequence is remedial, then it is "collateral" and the inquiry ends.(1) If the consequence is punitive, then go to step two.
(2) Is the consequence definite and automatic? If the answer to that question is "yes," then the consequence is "direct." If the answer is "no," then the consequence is "collateral."
Because sex offender registration is remedial, it is necessarily a collateral consequence, and there is no need to determine whether it is definite and automatic.(2) Consequently, failure to give this information does not render a guilty plea involuntary. With these comments, I concur in the Court's judgment.
KELLER, Presiding Judge
Date filed: March 10, 2004
Publish
1. See Nollette v. State, 46 P.3d 87, 89-90 (Nev. 2002)("A majority of jurisdictions that have considered the issue hold that sex offender registration is a collateral consequence of a guilty plea. Most of these holdings are based on the conclusion that registration requirements are not punitive, but instead serve a regulatory or remedial purpose.")(citing cases and law review article); see also United States v. Russell, 686 F.3d 35, 38 (D.C. Cir. 1982)(discussing and citing cases on whether deportation is "punishment" in connection with determining whether it is a collateral consequence).
2. Rodriguez v. State, 93 S.W.3d 60 (Tex. Crim. App. 2002); Nollette, supra.