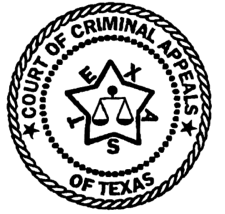 IN THE COURT OF CRIMINAL APPEALS

OF TEXAS
---
NO. 2243-01
---
JOHN THOMAS MITSCHKE, Appellant
v.
THE STATE OF TEXAS
---
ON APPELLANT'S PETITION FOR DISCRETIONARY REVIEW
FROM THE FOURTEENTH COURT OF APPEALS
BRAZOS COUNTY
---
Meyers, J.,
filed a concurring opinion.
CONCURRING OPINION
The Court of Appeals found that because sex-offender registration was a collateral consequence, the trial court's failure to admonish appellant did not violate due process. On petition for discretionary review, appellant disagrees, arguing that sex-offender registration is a direct consequence, thereby making his plea invalid because the trial court failed to inform him of the requirement. The issue for which we granted review stated that because appellant was not informed by the court of a direct consequence of his plea, the plea was not voluntary, thus violating due process. The majority considers whether sex offender registration is a collateral or direct consequence and agrees with appellant that it is a direct consequence, but states that failure to admonish does not necessarily render a plea involuntary.
As the majority mentions, this case is pre-statute and thus there was no violation of a statutory duty to admonish appellant regarding the sex-offender registration requirement. Even statutory admonishments are not constitutionally required, but because their purpose is to assist the trial court in determining whether a plea was voluntary, failure to give a statutory admonishment may violate due process. However, even in the absence of a statute, a plea may be rendered involuntary.
The test is not whether the consequence is direct or collateral, rather whether knowledge of the consequence would alter appellant's plea. For some appellants, collateral consequences may have more of an effect on the way they plead than direct consequences. Thus, we should consider only whether the failure to admonish rendered appellant's plea involuntary and violated due process and not whether sex-offender registration is a direct or collateral consequence. The question is whether there was a due process requirement that appellant be informed of his duty to register as a sex offender prior to the statute and whether failure to admonish would have the consequence of altering the voluntariness of the plea. Because this is a non-constitutional error, it is unlikely that the failure to admonish would render the plea involuntary, however, I disagree with the majority's assessment that the distinction between collateral and direct consequences is the correct demarcation point. We don't have to decide whether sex-offender registration was a direct or collateral consequence of the plea, only whether the trial court is required to tell appellant about the requirement in order to make the plea voluntary so that due process is not violated.
Although I disagree with the majority's disposition of this case, I agree that appellant's plea was voluntary and the failure to admonish did not violate due process.
Meyers, J.
Filed: March 10, 2004
Publish