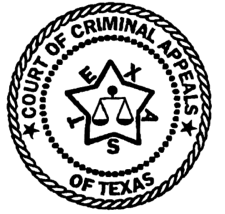 IN THE COURT OF CRIMINAL APPEALS

OF TEXAS




---
No. 50,116-02
---
EX PARTE YOKAMON LANEAL HEARN, Applicant
---
MOTION FOR APPOINTMENT OF COUNSEL
AND STAY OF EXECUTION
FROM DALLAS COUNTY
---
Per curiam, Keller, P.J. and Keasler, J., concur.
O R D E R
On December 11, 1998, applicant was convicted of capital murder. Pursuant to the jury's answers to the special issues, the trial court sentenced applicant to death. His conviction was affirmed on direct appeal. Hearn v. State, No. 73,371 (Tex. Crim. App. October 3, 2001)(not designated for publication). We denied relief on his first habeas corpus application. Ex parte Hearn, No. 50,116-01 (Tex. Crim. App. November 14, 2001). Applicant then sought and was denied relief in the federal courts. A writ of certiorari was denied on November 17, 2003.
Applicant is scheduled to be executed on March 4, 2004. He filed this motion on March 2, 2004. Hearn requests a stay of execution in order to have time to investigate a claim of mental retardation under Atkins v. Virginia, 536 U.S. 304 (2002), and to prepare a subsequent application for writ of habeas corpus if his investigation uncovers evidence of mental retardation.
Hearn's first application was denied on November 14, 2001. Atkins was handed down on June 20, 2002. Although Atkins constitutes a new "legal basis" under Art. 11.071, §5, and a subsequent Atkins application could therefore be considered on its merits, in asking for a stay of execution in order to file such a subsequent application, applicant must make at least a prima facie showing that such subsequent application might have merit.
Despite having had adequate time to develop such a prima facie showing, applicant has not done so. Applicant's motion is denied.
En banc
Delivered: March 3, 2004
Publish