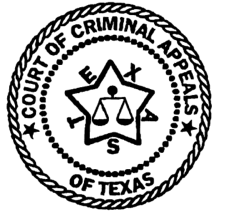 IN THE COURT OF CRIMINAL APPEALS
OF TEXAS
---
NO. 54,588-01
---
EX PARTE CHARLES RAY JONES, Applicant
---
ON
APPLICATION FOR A WRIT OF HABEAS CORPUS
FROM DALLAS COUNTY
---
Per Curiam.
ORDER
In 1994, applicant pleaded guilty to burglary of a building and was sentenced, as an habitual offender, to twenty-five years' imprisonment. He did not appeal. Eight years later, on August 21, 2002, applicant filed a writ of habeas corpus application under Article 11.07, alleging ineffective assistance of his trial counsel for failing to pursue an insanity defense. Applicant stated that, while he was in pretrial custody, he was given a full psychiatric evaluation and he attached a copy of the evaluation report. (1) That report asserted that applicant had an I.Q. of 26, a "history since early childhood of retardation and was diagnosed at age Two with autism by Dr. Lawson Bernstein, MD., neuropsychiatrist expert, Further childhood diagnosis reflect chronic encephalopathy- a severe mental disorder." (2) This document, which concludes that applicant "at the time of the offense was mentally ill, disoriented and did not know right from wrong" and that he was incompetent to stand trial, contains the purported signature of a "Dr. John T. Adams, M.D., Ph.d." and a heading with an official State of Texas seal. Applicant's habeas application also contains the purported signature of an attorney from the State Counsel for Offenders on the application itself and on an attached "Memorandum." Applicant himself declared, under penalty of perjury, that, according to his belief, the information and allegations contained within his signed application were true and correct.
The State filed both an original and a supplemental response to this application. In its supplemental response, the State included a letter from the State Counsel of Offenders' attorney whose purported signature appeared on applicant's writ application and attached memorandum and to whom a copy of the Dallas County Hospital District medical records were purportedly sent. This attorney's letter denies that he represents applicant or that he had signed applicant's habeas application or memorandum. The letter states: "What purports to be my signature on those documents is a forgery." The State also attached a sworn affidavit "Regarding Authenticity of Attached Psychiatric Evaluation Report" signed by the custodian of records for the Dallas County Hospital District stating that applicant's purported psychiatric evaluation report "is not a record from the Dallas County Hospital District. These said two pages did not derive from any records that are being kept by the Dallas County Hospital District ...." Also attached is a sworn, two-page affidavit by applicant's trial counsel stating, inter alia, that applicant entered his guilty plea freely, voluntarily, and intelligently. Counsel also stated:
Mr. Jones' application references a purported "Psychiatric Evaluation Report" supposedly written by a Dr. John T. Adams, M.D., PhD. on August 12, 1994. I seriously question the authenticity of this document and would respectfully request the court to investigate and verify its authenticity before considering it in any way or giving it any weight whatsoever.
The trial court entered findings of fact that applicant's trial counsel is a trustworthy individual, worthy of belief and that the statements in her affidavit are true and dispositive. The trial judge concluded that applicant's habeas application "is totally without merit" and should be denied.
We agree with the trial court that this application is without merit. We also find that applicant has abused The Great Writ and we hereby cite him for abuse of the writ. Pursuant to our inherent authority and prior precedent, we deny this application and further hold that "this applicant has waived and abandoned any contention he might have in regard to the instant conviction," at least insofar as existing claims that he could or should have brought in this application. Middaugh v. State, 683 S.W.2d 713, 714 (Tex. Crim. App. 1985); see also Ex parte Dora, 548 S.W.2d 392 (Tex. Crim. App. 1977); Ex parte Emmons, 660 S.W.2d 106 (Tex. Crim. App. 1983).
In Middaugh, this Court found that the habeas applicant had filed a perjurious application, including "obvious" forged documents. We stated that, in 1985, "there were 1797 writs of habeas corpus, mandamus and prohibition and other extraordinary matters filed in this Court." 683 S.W.2d at 714. We noted then that "[a]ll of these items are carefully scrutinized by an already over-burdened Court. We should not and will not tolerate the filing of such perjurious material." Id. Eighteen years later, we continue to hunt for the needles of meritorious writs in an ever-expanding haystack of writ filings. In fiscal year 2002, this Court disposed of 6,698 applications for writ of habeas corpus, mandamus, writs of prohibition and other extraordinary matters. We still should not and will not tolerate the filing of perjurious or forged material in writs of habeas corpus. Particularly in this era of governmental budgetary restraint, we cannot condone the waste of scarce judicial and fiscal resources that frivolous filings cause.
In Middaugh, because it appeared that the applicant had violated this state's criminal statutes, by committing forgery and perjury, we directed the Clerk of our Court to forward a copy of our "abuse of the writ" order, together with the habeas application, to the prosecuting authority in the county in which that applicant signed his sworn affidavits. The Clerk was to advise the "prosecutor [to] take such action as he may deem appropriate." Id. at 715.
Such action is unnecessary in this case because the Dallas County District Attorney's Office stated, in its supplemental response, that applicant may have committed forgery. It is already on notice. We simply note that those jurisdictions in which a habeas applicant signs a fraudulent habeas application also have jurisdiction over perjury and forgery, see id. at 715; see also Tex. Code Crim. Proc. art. 13.02 & 13.03, as does Travis County, another jurisdiction in which a habeas applicant uses or attempts to use a sworn statement or writing by having submitted it to this Court. See Tex. Code Crim. Proc. art. 13.02 & 13.03. The Special Prosecution Unit for the Texas Department of Criminal Justice also has authority to prosecute inmate offenses in an appropriate venue.
We also note that if a defendant is convicted of an offense committed while he is an inmate in the institutional division of the Texas Department of Criminal Justice, the trial judge shall "stack" any sentence for the subsequent offense on top of the original offense. Thus, that inmate must complete his sentence on the first offense before he commences serving the second sentence. Tex. Code Crim. Proc. art. 42.08(b).
Furthermore, the denial of a frivolous initial writ application under Article 11.07 acts as a bar to filing any further writ applications, except in those few extraordinary situations set out in Article 11.07, §4. Writ applications dismissed under section 4 may, in appropriate cases, be dismissed with a final order declaring the lawsuit frivolous.
It is therefore ORDERED that the present application submitted under Tex. Code Crim. Proc. art. 11.07 is denied. In addition, we cite the applicant for abuse of the writ.
DELIVERED: February 5, 2003
PUBLISH