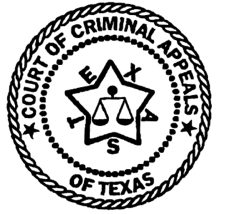 IN THE COURT OF CRIMINAL APPEALS

OF TEXAS
---
NO. 74,904
---
EX PARTE DONALD EUGENE LINDER, Appllicant
---
ON APPLICATION FOR WRIT OF HABEAS CORPUS
FROM WILLIAMSON COUNTY
---
Keller, P.J.,
filed a dissenting opinion.
DISSENTING OPINION
Because the Court's opinion relies on state court precedent, Ex Parte Wilson,(1)
which conflicts with a decision of the United States Supreme Court, Ross v. Moffitt,(2) I respectfully dissent.
In Ross, the Supreme Court held that the right to appellate counsel ends when the appeal is "passed upon by an appellate court."(3)
In Wilson, this Court held that, "The right to counsel on an appeal of right, under Art. 26.04, ends with the conclusion of the direct appeal."(4)


The phrase, "conclusion of the direct appeal" connotes some moment in time, but it is not clear which moment, nor whether this moment is delimited by a judicial action. Indeed, it is the possibility that the meaning of "conclusion of the direct appeal" comprises action after the appellate court rules which allowed this court to hold in Wilson that, "counsel on appeal must inform a defendant of the result of the direct appeal and the availability of discretionary review."(5)
There is less ambiguity with language like "passed upon": it is the perfect passive participle of a verb and it is transitive. In other words, this phrase denotes an action perfected -- i.e. entirely completed -- by an actor upon an object. In this context, as in Ex Parte Wilson, the actor is the appellate court, the action is its ruling, and the object is an appeal as of right. Moreover, the action is not ongoing: the court is not continuing to rule; instead, the court has ruled. Thus, "passed upon" does not denote merely some moment in time, but rather, a completed judicial action that does not contemplate further, non-judicial, action.It is this understanding of Ross that led the United States Court of Appeals for the Fifth Circuit to hold in Moore v. Cockrell that, "The constitutionally secured right to counsel ends when the decision by the appellate court is entered."(6) This court is not bound to follow the constitutional interpretations of federal circuit courts,(7)
but we must follow the holdings of the United States Supreme Court.(8) And Moore correctly interprets the Supreme Court in Ross.
I would order this case filed and set to consider whether we should follow Moore and modify our opinion in Wilson.
KELLER, P.J.
DELIVERED: March 3, 2004
PUBLISH
1. 956 S.W. 2D 25 (Tex. Cr. App. 1997).
2. 417 U.S. 600 (1974).
3. Id. at 614 (quoting Douglas v. California 372 U.S. 353, 356 (1963)).
4. Wilson 956 S.W.2d at 27.
5. Id.
6. 313 F.3d 880, 882 (5th Cir. 2002).
7. Ex Parte Stewart, 653 S.W.2d 13, 14 (Tex.Cr.App. 1983) (citing Cooper v. State, 631 S.W.2d 508 (Tex.Cr.App. 1982).
8. Lockhart v. Fretwell, 506 U.S. 364, 376 (1993) (Thomas, J., concurring).