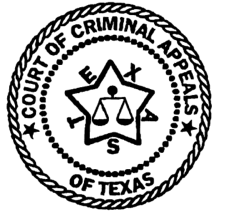 IN THE COURT OF CRIMINAL APPEALS
OF TEXAS
---
NO. 56-01
---
DEANNEE ANN BAYLESS, Appellant
v.
THE STATE OF TEXAS
---
ON APPELLANT'S PETITION FOR DISCRETIONARY REVIEW
FROM THE FIFTH COURT OF APPEALS
DALLAS COUNTY
---
Keller, P.J.,

filed a dissenting opinion in which KEASLER, J., joined.



DISSENTING OPINION



In State v. Riewe, this Court held that Rule 25.2(d) could not be used to restore jurisdiction to the Court of Appeals once that jurisdiction was lost by a failure to timely file a proper notice of appeal. (1) The Court contends that Riewe's reasoning was dicta and is inapplicable to the case at hand. But Riewe's reasoning was not dicta: while the Court could have decided that Rule 25.2(d) did not apply because the rule could not modify statutory timeliness requirements, the Court did not ground its holding on such reasoning. Instead, the Court held that "once jurisdiction is lost, the court of appeals lacks the power to invoke any rule to thereafter obtain jurisdiction." (2)

The Court now contends that Rule 25.2(b)(3) does not set forth the criteria for properly invoking appellate jurisdiction. But we held to the contrary in White v. State, saying that failure to meet Rule 25.2(b)(3)'s requirements "fails to invoke the jurisdiction of the appellate court." (3) The Court now cites Olivo v. State (4) for the proposition that the appellate rules do not establish the jurisdiction of the appellate courts, but does not address White's discussion of Olivo, in which we said, "The Rules of Appellate Procedure do not establish jurisdiction of courts of appeals, but, rather, set out procedures which must be followed in order to invoke jurisdiction over a particular appeal." (5) Under the holdings and reasoning of Riewe and White, the Court of Appeals properly dismissed appellant's appeal.

Effective January 1, 2003, Rule 25.2 will be amended to produce the result the Court now seeks (6) but the Court of Appeals has already lost jurisdiction in this case, and amendments to the rules cannot restore jurisdiction that has already been lost. (7)

Because the Court of Appeals correctly dismissed the appeal under our previous precedents and because the imminent change in our appellate rules means this case would not significantly impact the jurisprudence of this state, I would dismiss appellant's petition as improvidently granted.

KELLER, Presiding Judge

Date filed: December 18, 2002

Publish





1. 13 S.W.3d 408, 413 (Tex. Crim. App. 2000).

2. Id.

3. 61 S.W.3d 424, 428-429 (Tex. Crim. App. 2001). The Court's opinion does not mention White.

4. 918 S.W.2d 519 (Tex. Crim. App. 1996).

5. 61 S.W.3d at 427-428 (emphasis added).

6. See 65 TEX. BAR J. 686, Rule 25.2.

7. See Castillo v. State, 689 S.W.2d 443, 444-445 (Tex. Crim. App. 1984). Appellant is not without a potential remedy, as he may be able to claim ineffective assistance of counsel in an Article 11.07 application for writ of habeas corpus. See Johnson v. State, 84 S.W.3d 658, 662 (Tex. Crim. App. 2002)(Johnson, J. dissenting); Id. at 673 n. 44 (Cochran, J. dissenting).