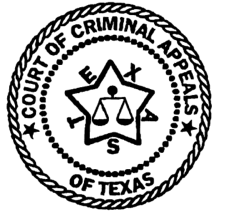 IN THE COURT OF CRIMINAL APPEALS
OF TEXAS
---
NO. 151-99
---
GARY JEFFERSON VIDAURRI, Appellant
v.
THE STATE OF TEXAS
---
ON APPELLANT'S PETITION FOR DISCRETIONARY REVIEW
FROM THE SEVENTH COURT OF APPEALS
POTTER
COUNTY
---
Womack, J., filed a concurring opinion.
For the reasons given by Judge Johnson in her concurring opinion, post, the rule that limits appeal in plea-bargaining cases has nothing to do with this case. As the Presiding Judge says in her dissenting opinion, ante at 2, the Court has today silently overruled Watson. (1) I, like others, think Watson was obviously wrong and would say so explicitly. (2) The statements in parts II and III of the Court's opinion, ante, can only lead to confusion.
In part IV the Court says that "a separate punishment hearing … is a statutory right that can be waived," ante at 13. But the appellant's failure to move for a new trial cannot be a waiver, as we have taken great pains to point out.
Waivable rights … do not vanish so easily. Although a litigant might give them up and, indeed, has a right to do so, he is never deemed to have done so in fact unless he says so plainly, freely, and intelligently, sometimes in writing and always on the record. He need make no request at trial for the implementation of such rights, as the judge has an independent duty to implement them absent an effective waiver by him. As a consequence, failure of the judge to implement them at trial is an error which might be urged on appeal whether or not it was first urged in the trial court. (3)
Has the Court silently overruled that holding as well?
I join only the judgment of the Court.
En banc.
Delivered June 20, 2001.
Publish. Watson v. State, 924 S.W.2d 711 (Tex. Cr. App. 1996). See Okigbo v. State, 960 S.W.2d 923, 925 (Tex. App. -- Houston [1st. Dist.] 1998, pet. ref'd) (Taft, J., concurring) (pointing out that Watson simultaneously said that there was no plea recommendation and that the sentence did not exceed the plea recommendation, and urging this Court to consider in such a case "that the judgment is based not on the original plea, but rather on the trial court's granting the State's motion to adjudicate in a contested proceeding"). Marin v. State, 851 S.W.2d 275, 280 (Tex. Cr. App. 1993) (Meyers, J.).