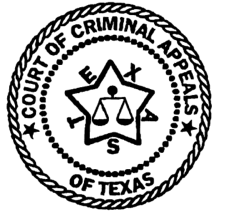 IN THE COURT OF CRIMINAL APPEALS
OF TEXAS
---
NO. 151-99
---
GARY JEFFERSON VIDAURRI, Appellant
v.
THE STATE OF TEXAS
---
ON APPELLANT'S PETITION FOR DISCRETIONARY REVIEW
FROM THE SEVENTH COURT OF APPEALS
---
Johnson, J.,
concurring.
C O N C U R R I N G O P I N I O N
I agree with the majority that appellant waived objection to the lack of a punishment hearing by failing to bring his complaint to the attention of the trial court. As to the question of the applicability of T.R.A.P. 25.2(b)(3), I concur in the result, but do not agree with the reasoning.
The reality of plea bargaining in regard to a deferred adjudication is that the bargaining is done at the time the defendant is placed on deferred adjudication. At that time, the plea bargain, i.e., the agreed grant of deferred adjudication (and usually its agreed length) is complete. At an adjudication hearing, unless a second bargain as to punishment is reached, there is no plea agreement, and thus, by its plain language, Rule 25.2(b)(3), which is applicable when "the punishment assessed did not exceed the punishment recommended by the prosecutor and agreed to by the defendant," does not apply.
When a person is placed on deferred adjudication, there is no finding of guilt and, therefore, no conviction. Without a conviction, no punishment can be assessed. Only after an adjudication hearing which results in adjudication and conviction can a punishment be meted out. This is precisely the time at which there is unlikely to be an agreement between the state and the defendant about the punishment to be assessed. There is nothing in the record here to indicate that the state and appellant had an agreement for the assessment of imprisonment for twelve years. There being no agreement, Rule 25.2(b)(3) does not apply.
I concur in the judgment.
Johnson, J.
Date delivered: June 20, 2001
Publish