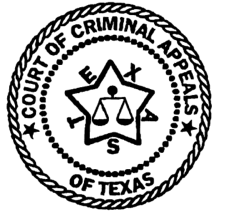 IN THE COURT OF CRIMINAL APPEALS

OF TEXAS




---
NO.
167-00
---
THE STATE OF TEXAS
v.
JANICE M. BOADO, Appellant
---
ON APPELLEE'S PETITION FOR DISCRETIONARY REVIEW
FROM THE FIRST COURT OF APPEALS
WALKER
COUNTY
---
The opinion was delivered PER CURIAM. JOHNSON, J., filed a dissenting opinion in which PRICE, J. joined.
OPINION
Appellee was indicted for bribery. She filed a motion to quash the indictment, which the trial court granted. The State appealed. The Court of Appeals reversed. (1)
Having examined the record and considered the arguments in the case, we conclude that our decision to grant review was improvident. Appellee's petition for discretionary review is dismissed.
DATE DELIVERED: September 19, 2001
PUBLISH
1. Boado v. State, 8 S.W.3d 15, 17-18 (Tex. App.-Houston [1st Dist.] 1999).