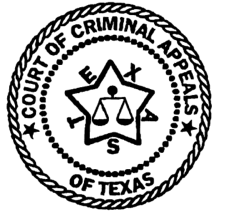 IN THE COURT OF CRIMINAL APPEALS
OF TEXAS
---
NO. 0189-01
---
MICHAEL T. CASTALDO, Appellant
v.
THE STATE OF TEXAS
---
ON STATE'S PETITION FOR DISCRETIONARY REVIEW
FROM THE TENTH COURT OF APPEALS
NAVARRO COUNTY
---
Meyers, J.,
filed a concurring opinion.
CONCURRING OPINION
I join the majority opinion. Castaldo v. State, No. 0189-01 (Tex. Crim. App. June 26, 2002). I simply note that in most cases, battles over evidence of the acts of a third party will be lost or won on the field of Rule 402, and not Rule 404. In other words, the acts of a third party will generally not be relevant to a fact of consequence in the trial of the accused, and they will be inadmissible on those grounds. In this case, the appellant originally objected that "We do not feel that [the driver's conduct] would be relevant" but directed the remainder of his arguments at excluding the evidence under Rule 404(b). Likewise, the Court of Appeals focused on Rule 404(b), though the court did note that "Absent …a 'logical connection,' [to the defendant's character], evidence of the acts of another would be totally irrelevant and thus inadmissible." Castaldo v. State, 32 S.W.3d 413, 420 (Tex. Crim. App. 2000). Although the majority does address the relevance of the driver's conduct within its discussion of the balancing analysis performed under Rule 403, I simply add that in general, the relevance of a third party's acts will be determinative, and 404(b) may not even enter the discussion.
Filed June 26, 2002
Publish