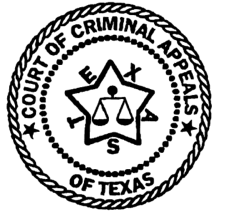 IN THE COURT OF CRIMINAL APPEALS


OF TEXAS

---
NO. 193-99
---

SHAWN RAY HOWARD, Appellant

v.

THE STATE OF TEXAS


---
ON STATE'S PETITION FOR DISCRETIONARY REVIEW
FROM THE FOURTH COURT OF APPEALS
BEXAR COUNTY
---
The opinion was delivered per curiam.
O P I N I O N
The State indicted appellant for aggravated sexual assault, aggravated robbery and burglary of a habitation, alleging that all three offenses were committed in the same transaction. See Tex. Pen. Code Ann. 22.021(a)(1) - (2); 29.03(a)(3); 30.02(a)(1). After finding appellant guilty of all three offenses, the jury sentenced appellant to ninety-nine years confinement for each offense. See Tex. Pen. Code Ann. 12.32. The court of appeals reversed the judgment and remanded the cause for a new punishment hearing. See Howard v. State, 982 S.W.2d 536 (Tex. App.-San Antonio 1998). This Court granted the State's Petition for Discretionary Review to determine whether the Fourth Court of Appeals erred in presuming that a juror would be biased against appellant.
After reviewing the briefs of the parties and the relevant portions of the record, we conclude that our decision to grant the State's petition was improvident. Accordingly, we dismiss the State's petition for discretionary review. See Tex. R. App. P. 69.3.


PUBLISH
DATE: February 9, 2000