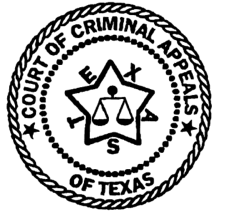 IN THE COURT OF CRIMINAL APPEALS
OF TEXAS
---
NO. 0213-00
---
HAROLD LEE HAMMOCK, Appellant
v.
THE STATE OF TEXAS
---
ON APPELLANT'S PETITION FOR DISCRETIONARY REVIEW
FROM THE FIRST COURT OF APPEALS
HARRIS COUNTY
---
KELLER, P.J., filed a concurring opinion in which WOMACK, and KEASLER, JJ., joined.
CONCURRING OPINION
I join the Court's opinion except to the extent it relies upon policy reasons for its holding. The Court says, "Allowing the jury to consider evidence for all purposes and then telling them to consider that same evidence for a limited purpose only is asking a jury to do the impossible." Slip op. at 8.
First, I disagree with this statement. On other occasions we wait until the jury charge to ask jurors to disregard certain evidence, and we assume they do so. When the issue is raised, we instruct jurors, in the charge, to disregard evidence obtained in violation of the law. (1) And although in Rankin (2) we quoted with approval a statement of "impossibility," the foundation for the holding was that giving the instruction at the time of admission was the better and more effective application of Rule 105(a). (3)
Second, if a defendant is faced with a choice between an ineffective instruction and no instruction at all, presumably he would opt for the former since it could not hurt him to do so. That being so, the policy reasons in the Court's opinion offer no basis for refusing him that instruction if he requests it.
I agree that the trial court did not err in refusing to give a limiting instruction in the jury charge.
KELLER, Presiding Judge
Date Filed: May 23, 2001
Publish
1. Article 38.23, Tex. Code Crim. Proc. Ann.
2. Rankin v. State, 974 S.W.2d 707, 713 (Tex. Crim. App. 1996).
3. Id.