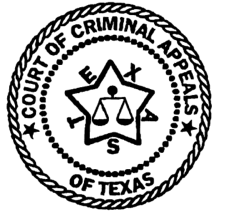 IN THE COURT OF CRIMINAL APPEALS
OF TEXAS
---
NO. 260-02
---
AUGUSTINE RAMIREZ, Appellant
v.
THE STATE OF TEXAS
---
ON STATE'S PETITION FOR DISCRETIONARY REVIEW
FROM THE SECOND COURT OF APPEALS
TARRANT COUNTY
---
Keller, P.J.,
delivered the opinion of the Court, in which Meyers, Price, Keasler, Hervey, Holcomb, and Cochran, JJ.,
joined. Womack, J.,
filed a concurring opinion, in which Holcomb
and Cochran, JJ.,
joined. Johnson, J.
concurred.
O P I N I O N
Appellant pled guilty to aggravated sexual assault. He told the trial court that he was born in 1978, which would have made him an adult when he committed the offense. Appellant filed a pro se, general notice of appeal, which included as an attachment a Spanish-language document. Trial counsel filed a motion to withdraw. The Court of Appeals granted the motion, abated the appeal, and remanded the case for a hearing to determine whether appellant was indigent and entitled to appointed counsel.
At the hearing, a copy of the Spanish-language document was brought to the trial court's attention. The trial court appointed counsel and remarked, for purposes of the record, that the Spanish-language document contained in the clerk's record had been attached to the notice of appeal, that it purported to be a birth certificate from Mexico, and that it indicated that appellant was born in 1982. The trial court expressed no opinion concerning whether the document was in fact a valid birth certificate or whether it pertained to appellant. The trial court also remarked that he had specifically noted on the notice of appeal that he did not grant permission to appeal, and he reiterated that he still did not grant permission to appeal.
Initially, the Court of Appeals dismissed the appeal for want of jurisdiction on the ground that appellant had filed a general notice of appeal. (1) Appellant petitioned for discretionary review from that decision. Pursuant to Texas Rule of Appellate Procedure 50, the Court of Appeals withdrew its opinion and substituted a new opinion reinstating the appeal on the ground that the attached Spanish-language document caused the notice of appeal to be in substantial compliance with Texas Rule of Appellate Procedure 25.2(b). (2)
Subsequently, the Court of Appeals issued an opinion reversing the trial court's judgment and remanding the case to the trial court with instructions to determine whether the juvenile court has jurisdiction over appellant. (3) Although the Court of Appeals held that it could not accept the Spanish-language document as evidence that appellant was a juvenile because the document had not been introduced into evidence at trial, the Court of Appeals held that "the trial court here could have determined whether the birth certificate is what it purports to be." (4)
We granted the State's petition for discretionary review and now find that the Court of Appeals erred. The Spanish-language document was not offered as evidence at trial, nor was it made the subject of a motion for new trial. Although the document was before the trial court at the hearing to appoint counsel, the trial court's general jurisdiction had expired upon the filing of the notice of appeal, (5) and the trial court had authority to proceed only for limited purposes set out by law (6) - in this instance, to determine whether the appellant was entitled to appointed counsel.
Because the document was attached to the notice of appeal, it was part of the allegations pled in the notice, and therefore, the Court of Appeals could consider it for the purpose of determining whether the notice was in substantial compliance with the rules. (7) However, as the Court of Appeals properly recognized, the document could not be considered as substantive evidence in support of a point of error. (8) There was, therefore, no evidence in the record of a lack of jurisdiction. And because appellant did not submit the document to the trial court at a time in which the trial court was empowered to take evidence regarding appellant's jurisdictional claim, the Court of Appeals erred in remanding the case for the trial court to consider such evidence. (9)
Because of our disposition of the State's second ground for review, we need not address its first ground. The judgment of the Court of Appeals is reversed, and the judgment of the trial court is affirmed. (10)
KELLER, Presiding Judge
Date delivered: April 30, 2003
Publish
1. Ramirez v. State, No. 2-00-378-CR, slip op. (Tex. App.-Fort Worth, November 22, 2000)(unpublished).
2. Ramirez v. State, 63 S.W.3d 471 (Tex. App.-Fort Worth 2001).
3. Ramirez v. State, No. 2-00-378-CR, slip op. at 7 (Tex. App.-Fort Worth, January 10, 2002)(unpublished).
4. Id. at 6.
5. See Tex. R. App. P. 25.2(e); Lopez v. State, 18 S.W.3d 637, 639 (Tex. Crim. App. 2000); Berry v. State, 995 S.W.2d 699, 700 (Tex. Crim. App. 1999).
6. Rule 25.2(e).
7. See Johnson v. State, 84 S.W.3d 658, 660 (Tex. Crim. App. 2002). We express no opinion regarding whether a foreign-language document could ever render a notice of appeal sufficient.
8. Vargas v. State, 838 S.W.2d 522, 556-557 (Tex. Crim. App. 1992), op. withdrawn and substitute opinion issued, 1992 Tex. Crim. LEXIS 173 (Sept. 16, 1992)(cited paragraph contained in substituted opinion)(appellate court cannot rely on juror information cards to resolve Batson issue when juror information cards were not presented to the trial court for consideration in making its ruling); Pollan v. State, 612 S.W.2d 594, 596 (Tex. Crim. App. 1981)(appellate court cannot consider affidavit that was not introduced at trial).
9. See Farris v. State, 712 S.W.2d 512, 515-516 (Tex. Crim. App. 1986)(appellate record cannot be supplemented with evidence not developed during the proceedings surrounding the defendant's trial; proper avenue for introducing evidence not contained in the trial record is a hearing pursuant to a motion for new trial or an application for writ of habeas corpus); See also Berry, 995 S.W.2d at 702 (Court of Appeals is not empowered to remand for supplementation of the record with fact findings absent affirmative duty possessed by the trial court to make such findings); Solomon v. State, 49 S.W.3d 356, 365 (Tex. Crim. App. 2001)(supplementation rules cannot be used to create a new record; citing Berry and Green v. State, 906 S.W.2d 937 (Tex. Crim. App. 1995)).
10. There are no other points of error to be resolved. In his concurring opinion, Judge Womack contends that, under former Rule 25.2(b)(3)(A), the defendant may not raise a jurisdictional claim on appeal without permission from the trial court. The parties did not brief that issue and we decline to address it here.