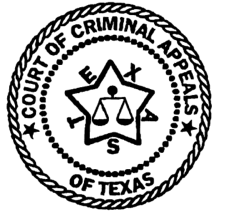 IN THE COURT OF CRIMINAL APPEALS
OF TEXAS
---
NO. 0282-00
---
WILLIAM EDWARD BEARD, JR., Appellant
v.
THE STATE OF TEXAS
---
ON APPELLANT'S PETITION FOR DISCRETIONARY REVIEW
FROM THE ELEVENTH COURT OF APPEALS
DALLAS COUNTY
---
Keller, P.J.,
delivered the unanimous opinion of the Court.
O P I N I O N
We granted Appellant's petition for discretionary review and issued an opinion on September 25, 2002. (1) The opinion from the Eastland Court of Appeals was issued on November 4, 1999. (2) We have been furnished with a certificate of death indicating that appellant died on August 5, 1999. The jurisdiction of this court having been "superceded by that of a higher court," (3) we permanently abate the appeal. (4)
We withdraw our prior opinion and direct the Eleventh Court of Appeals to withdraw its prior opinion.
KELLER, P.J.
DELIVERED: June 11, 2003
PUBLISH
1. Beard v. State, 2002 Tex. Crim. App. LEXIS 183.
2. Beard v. State, 5 S.W.3d 883 (Tex. App. - Eastland, 1999).
3. Tutt v. State, 63 S.W.2d 1033 (Tex. Crim. App. 1933).
4. Texas Rules of Appellate Procedure, Rule 7.1(a)(2).